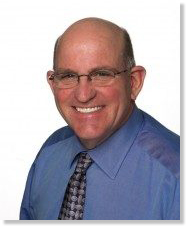 403 Gilead Rd. Suite E.
Huntersville, NC 28078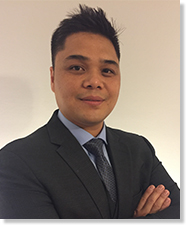 8810 Blakeney Professional Dr.
Suite. 120
Charlotte, NC 28277
Cosmetic Dentists in Charlotte, NC
Browsing the profiles of the Charlotte cosmetic dentists listed above is a good way for potential patients to find a qualified, trustworthy dentist. A confident, bright smile is a valuable asset, which is why patients should thoroughly check the credentials and background information of their intended cosmetic dentists to make sure that they will receive quality treatments. While a dentist's technical skill is important, the level of customer service and comfort provided at his or her cosmetic dentistry office should also be considered when deciding which dentist to trust with your smile. These Charlotte cosmetic dentists have undergone rigorous training and are skilled in helping patients with all their cosmetic dentistry needs, including teeth whitening, porcelain veneers, dental implants, Invisalign and complete smile makeovers, in addition to a variety of functional and health-related abnormalities like dry mouth syndrome, bad breath, sleep apnea and oral cancer. Whether patients are looking for a dramatic change or a subtle smile enhancement, these Charlotte cosmetic dentistry specialists can help them achieve their dreams.
Visiting a Cosmetic Dentistry Specialist in Charlotte
Many experienced Charlotte cosmetic dentists often see patients not only from North Carolina but also from all across the country. Many of them choose to combine their dental visit with a vacation exploring some of the many attractions Charlotte has to offer. This city, nicknamed the Queen City, was named in the honor of a German princess Charlotte of Mecklenburg-Strelitz. The city also played an important role in the events of the American Revolution. To explore Charlotte's fascinating history, tourists can visit the Charlotte Museum of History. Those interested in a more contemporary entertainment might visit the Charlotte Coliseum. This center is a venue holding many large sporting events and concerts, including the NBA All-Star game, NCAA Men's and Women's Final Four basketball tournaments, and performances of such big-name stars as U2 and Garth Brooks. Charlotte also features many family-oriented attractions, such as the famous Paramount Carowinds amusement park. This 105-acre theme park has something for everyone: adrenaline-pumping roller coasters, thrilling water adventures, exciting shows and life-size Nickelodeon characters who entertain the smallest visitors.
For more information on being featured in the Dentist Directory, or to inquire about other practice marketing services,
please click here to email us, or call 858-454-5505.