Dental Spas: The Ultimate in Relaxation Dentistry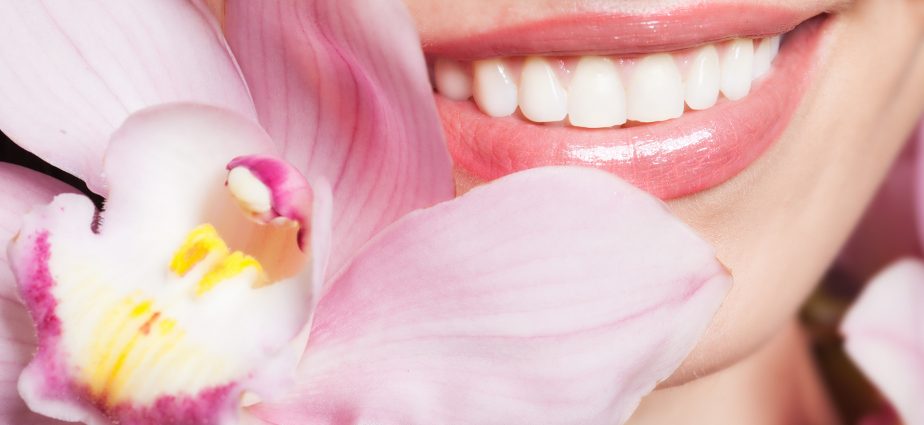 To ease the fear and anxiety often associated with dental visits, dentists across the country have created welcoming and relaxing environments for their patients by adopting the pampering amenities and services of day spas. These emerging dental practices often are termed "dental spas" or "dental day spas."
Patient Perks
Spa services that may be offered in dental spas are as wide-ranging as those offered in any other type of day spa. However, not all dental spas offer all spa services and amenities. Dental practices are independent businesses, so the dentist owner determines what, if any, spa-like services are offered.
Typical "spa-like" services and amenities offered at dental spas include:
Relaxation and massage therapies
Paraffin wax hand treatments
Aromatherapy
Neck pillows, fleece blankets, heated hand mitts, etc.
Complimentary beverages and snacks
Music headphones
Entertainment (movie/video goggles, virtual reality glasses, flat screen TVs, overhead chairside TVs with remote control, etc.)
Reflexology

Other perks include "spa-like" décor and lighting, pre-treatment meditation and breath work, special sound-wave massage chairs before and after treatment, and facials.
At some dental spas, patients are treated to hotel-style concierge services (dental staff making your dinner reservations, taking your cell-phone calls, babysitting or dog sitting and ordering in food for you); complimentary limo service to and from the practice; and "parting gifts" such as a bouquet of roses, specialty wines and customized CDs burned with your favorite tunes.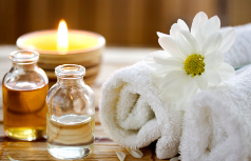 If taking care of business will reduce your stress level, some practices will let you access your e-mails or surf the Internet while getting dental treatment, or take advantage of their office fax and courier service.
Benefits of Dental Spa Dentistry
The American Dental Association (ADA) recommends stress reduction techniques in dental offices, particularly for patients with anxiety or heart conditions.
Apart from the relaxation benefits and drawing power to get reluctant patients in for treatment, the spa-like amenities also contribute to patient safety while making the dental staff's job easier. According to many dental professionals, relaxed patients pose less risk of injury and are easier to work with than tense, unhappy individuals squirming in their chairs. For certain stressed, drug-sensitive and/or pain phobic patients, spa dentistry offers a gentler, more pleasurable and drug-free alternative to sedation dentistry, which relies on the use of tranquilizers, anti-anxiety medication, laughing gas (nitrous oxide), etc.
(Check out our slideshow on strategies for overcoming dental anxiety)
The Cosmetic & Luxury Connection
Cosmetic dentists in particular seem to have embraced and adopted the concept of dental spas. Cosmetic dental work can account for 50 percent of income in some dental spas. Popular cosmetic dental procedures are teeth whitening and "smile makeovers" (reconstructive dental work, such as veneers, crowns and bridges).
The esthetic emphasis has prompted some dental spas to incorporate beauty salon services into their mix of offerings. At such practices, you can go for the regular host of cosmetic and restorative dental work and also receive hairstyling and sunless spray tanning at additional fees, or complimentary mini spa treatments like a manicure or foot massage while undergoing dental bonding and root canals.
Some dentists are opening their offices to skin specialists who offer cosmetic procedures such as Botox injections and microdermabrasion. Keep in mind, though, that the ADA recommends that ancillary services, such as Botox treatments, laser skincare treatments, collagen injections, acupuncture or reflexology, be performed by licensed individuals in accordance with local and state regulations.
In other practices, on-staff massage therapists are specifically trained in specialty areas such as temporomandibular joint (TMJ) reflexology and myofascial release – both proven effective in treating the pain associated with temporomandibular disorders (TMD) and headaches. In addition to shorter complimentary sessions with a massage therapist, full sessions that last about an hour are available for an additional fee. Massage therapists also are available to focus on jaw, neck and shoulder areas before, during and after treatment.
Taking the luxury spa concept even further, some dental spas promote destination or travel dentistry, through which patients can combine dental work with a vacation to places like Hawaii. At such dental spas, the goal is to create the ambiance of an upscale resort.
Sterile, impersonal waiting rooms are replaced with relaxation rooms featuring elegant furnishings, oil paintings, fireplaces, waterfall music, aromatherapy and lavish refreshment centers stocked with a wide assortment of beverages and freshly baked goods. The bathrooms boast freshly cut flowers, beauty product samples and shoeshine machines. Instead of hygienists in scrubs, attentive dental concierges dressed in tasteful outfits welcome you by name, and you are invited to change from street clothes into robes and slippers.
The Price of Pampering: Dental Spa Costs
At most practices, spa-like amenities are included in the cost of the regular dental services, but since many dentists who offer spa features concentrate on cosmetic dentistry, these dental fees often are not covered by insurance. At offices where they provide both general and cosmetic dental services, there may be a limit to what your insurance will cover, so you may incur higher-than-usual out-of-pocket expenses. Prices generally are higher at dental spas than at other area dental practices.
Services typically performed by office staff specifically trained in these procedures (like massage) are scheduled at the same time as the dental appointment and are billed separately.
For instance, a mini (10-minute) massage of the neck, hands and/or feet during treatment may be complimentary. Once the dental procedure is finished, the patient is free to choose a customized full-body massage in the office's spa area for an additional fee, which is generally comparable to the fees at conventional spas.
Other complimentary mini spa treatments may include cooling eye gel masks and foot scrubs while having fillings replaced, and hot wax mittens during root canals.
For additional fees (around $95), you can receive acupuncture by a trained hygienist for relaxation during standard dental procedures; microdermabrasion might be free the first time you come for a standard dental procedure, then offered at $75 after that or $350 for a series of five sessions.
The Dental Spa Revolution
The growing popularity of spa treatments in hospitals, health clubs and resorts/hotels fueled the popularity of the spa/medical combination in the early 2000s. Between 1997 and 2002, the niche grew 143 percent. The spa concept first worked itself into dentistry about a decade ago. That's when innovative dentists seeking a competitive edge and a way to entice hesitant patients to agree to necessary dental treatment began incorporating the techniques and procedures from day and medical spas.
The term "dental spa" is open to interpretation. Definitions of dental spas include dental practices that add non-dental procedures (ie, spa services), while other meanings suggest any dental practice that offers patients a more relaxing experience than the traditional office exclusively devoted to oral health procedures. Dental spas now include dental practices that specialize in cosmetic dental care; offer alternative dental care such as meditation and hypnosis instead of traditional pain-reducing treatments; create a "spa-like" atmosphere or environment, as described above; and add spa treatments such as listed earlier to offer dental care and spa treatments under one roof.
The open-endedness of the term "dental spa" makes it hard to accurately estimate just how many such dental facilities exist in the United States. Currently, spa services, or spa dental practices, are most common in upscale offices in cities such as New York, Los Angeles and Atlanta. However, spa dentistry is being incorporated to varying degrees into a growing number of practices across the country. Dental spa experts estimate that up to five percent of dental practices in the United States now offer spa dentistry services. This growth is forecast to continue, with the number of practices becoming "dental spas" predicted to total as many as three quarters of U.S. dental practices.