Implant-supported Full Arch Restorations – All-on-4 and More
Medically Reviewed by: Dean Vafiadis, DDS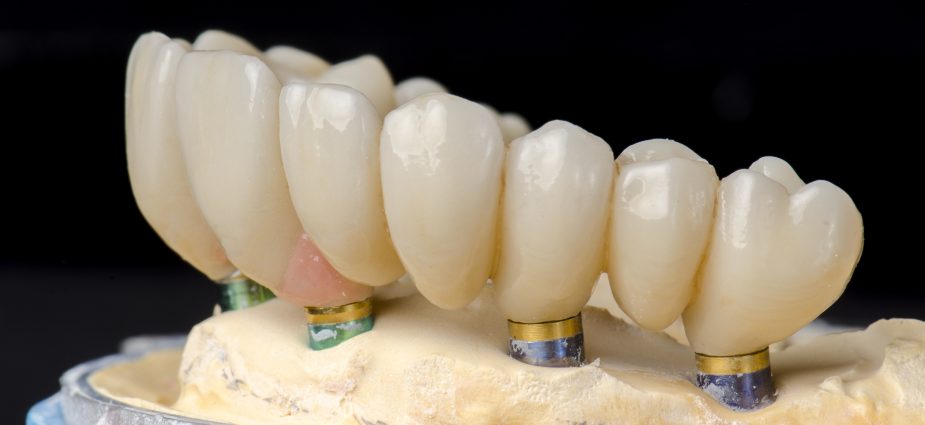 When it comes to replacing missing teeth, there are a variety of options to choose from, including dental implants, bridges and dentures. The pros and cons of each treatment should be weighed along with your dentist's recommendation when deciding which option to pursue.
Dental implants are widely viewed as the optimal restorative option for missing teeth given their aesthetic qualities and durability, but given the fact that a single implant can cost upwards of $3,000 or more, the cost can be prohibitive for many patients when a full arch of teeth or all teeth (full mouth reconstruction) is required. Dentures are far more affordable, but many people hold a negative view of dentures, viewing them as passé and not wanting to deal with the potential gum and mouth irritation, or the associated maintenance hassles of removing and cleaning.
Well, what if you could get a fully reconstructed arch using only six or even four implants instead of the eight typically required? That's the basis of a popular trend in dentistry referred to as implant-supported dentures and branded in a variety of ways such as "All-on-4 Implants," "Pro Arch Implants," "Teeth Tomorrow," etc.
How Do Implant-supported Restorations Work?
The core functionality of implant-supported dentures/bridges is not really any different from traditional implants. A titanium or zirconia implant is surgically placed in the jaw where it can fuse with the surrounding bone (a process called osseointegration) and serve as an artificial tooth root. What makes the implant-supported full arch variant special is the fact that a minimal number of implants support the replacement of all 16 teeth in an arch. This allows for the same sort of aesthetics and support that you get from traditional implants for a fraction of the cost when it comes to arch reconstruction.
Another difference relates to the manner in which the implants are placed. In the case of All-on-4 implants, in order to provide maximum support, two anterior implants are placed near the front the mouth, and two posterior implants are placed farther behind. The anteriors are placed in a traditional, straight manner, whereas the posteriors are tilted at a 45 degree angle. The reason behind the tilting of the posteriors is to avoid the need of a bone graft. Such grafts are relatively common if the patient does not have enough bone density to support an implant. The angled posterior placement of All-on-4 and other implant-supported full arch restorations therefore helps simplify the procedure and reduce costs by taking bone grafts out of the equation.
Understanding the Procedure
The procedure itself can vary depending on the specific brand of full arch implant-supported restoration you opt for. But to give an idea of what's involved, let's take a look at the All-on-4 process step by step:
Step 1: An initial consultation to evaluate your oral health and determine your treatment options. If you are a candidate for an implant-supported denture, your dentist will evaluate some of the functional and aesthetic aspects of treatment, including the length of the crowns required, bite placement, etc. 3D imaging (cone beam computerized tomography – CBCT) can help analyze anatomical structures involved with treatment, namely the jawbone, to determine if any reshaping is required.
Step 2: Using the 3D imaging of your mouth, your dentist will prepare a computer simulation of treatment, which will identify exactly where the implants will be placed for optimal support. (Fabrication of a surgical template may also be done at this stage to help serve as a guide.)
Step 3: The next step involves surgery to place the four implants. This step may also include additional procedures such as tooth extraction (if needed to make space for arch replacement) and bone shaping. The implants are capped with abutments and temporary teeth are attached until they have had a chance to fuse with the jawbone. Diet must be carefully managed during the six- to eight-week healing process so as to avoid hard or chewy foods that could cause damage.
Step 4: Temporaries are removed approximately three months after placement once the process of osseointegration is finished. The acrylic temporaries are replaced with the permanent fixed denture. Recovery should be relatively quick with minimal discomfort.
Teeth in One Day?
One of the major benefits associated with implant-supported dentures is the fact that you can walk into a dental office needing a single or double arch replacement, and walk out with a natural-looking reconstructed smile the same day. This is an incredibly attractive proposal and one of the major benefits of an implant-supported full arch solution. However, it's important to keep in mind that this "same-day" benefit only reflects the placement of your implants and the temporary acrylics, though this is still tantamount to same-day smile reconstruction. There is no shortcutting the process of osseointegration, meaning that treatment cannot be fully finalized for several months after your initial visit.
In order to achieve this same-day benefit, your dentist must have the technology required onsite to create a 3D map of your smile and fabricate your temporary teeth. More dentists are updating their offices with the technology needed to accommodate chairside dental solutions, so be sure to consider this when selecting a treatment specialist.
How Much do They Cost?
There are a number of things that factor into the cost of All-on-4 implants or any other variant. These factors can include things like the location in which treatment is performed and whether any additional treatments are required. (For example, patients needing tooth extraction or bone shaping will likely incur a higher cost.) For this reason it can be difficult to provide a cost estimate. That said, the cost for a single arch of implant-supported teeth could range between $15,000 and $30,000 (or more). Although you might not consider this to be good value (it's a lot of money after all), it's considerably less than you can expect to pay for a more traditional solution to reconstruct an arch, and will have far more longevity and oral health benefits than a cheaper removable denture option.
(Compare this with the cost of dental implants.)
Are You a Candidate?
If you're in need of mouth reconstruction, then an implant-supported dental solution like All-in-4 or Teeth Tomorrow could be the perfect solution. In order to determine whether you are a candidate, you need to schedule a consultation with a dentist that has experience performing implant-supported procedures. If you already wear removable dentures, you may have experienced bone or gum loss that must first be addressed before a transition to a fixed implant-supported solution. Your dentist will conduct a thorough evaluation to determine whether an implant-supported solution is right for you, or whether you may benefit from another restorative solution.
About the Reviewer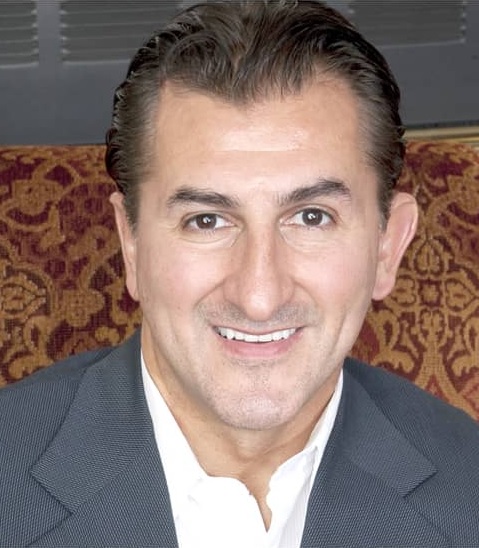 Dr. Dean Vafiadis is the founder of New York Smile Institute, a premier Manhattan dental studio devoted to restoring and enhancing the natural beauty of the smile using conservative, state-of-the-art practices. Dr. Dean is an Associate Professor of Prosthodontics at NYU College of Dentistry and serves as the Director of the Full-Mouth Rehabilitation CE course at NYU. He lectures nationally and internationally on various topics such as Aesthetics, implant designs, computer restorations, ceramic materials, occlusion and more. Learn More