CDC Study Highlights Fewer Dental Cavities in (Most) Young People
Written by Consumer Guide to Dentistry Last modified on April 23, 2018
A new study from the Centers for Disease Control and Prevention (CDC) spells great news in the battle against tooth decay, but there's an important caveat.
The recently published results from the CDC study show that the rate of tooth decay affecting young people (ages 2 to 19) in the United States dropped by 7 percent between 2012 and 2016.
This is welcome news as it reflects a positive trend for the next generation of smiles. It's particularly welcome news to the likes of our charitable partner, the National Children's Oral Health Foundation (aka America's Toothfairy), whose mission relates directly to countering the scourge of pediatric tooth decay. Considering that tooth decay is the most common chronic childhood disease, a 7 percent overall drop is absolutely a win.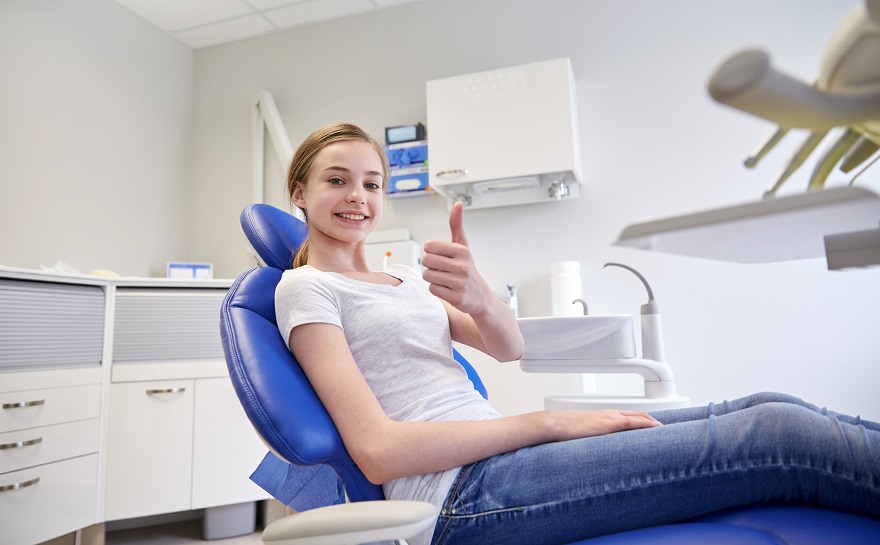 Unfortunately, this 7 percent drop wasn't the only news to come from the CDC study. Hence…
The Caveat
Although the overall news from the CDC study is generally positive, there remains an important distinction for young minority people. This at-risk group continues to see the highest rate of tooth decay. And perhaps even more troubling, the highest rate of untreated tooth decay.
According to the study, young Hispanics have the highest rate of dental cavities at 52 percent, followed closely by young non-Hispanic black people at 44 percent, and young Asian people at 43 percent. (This compared to 39 percent for young white people.) When it comes to untreated decay, the order shifts around a bit. The study found that young non-Hispanic black people had the highest rate of untreated decay at 17 percent, followed by young Hispanic people at 14 percent, young white people at 12 percent, and young Asian people at 11 percent.
The American Dental Association has been tracking the racial disparity in oral health for a number of years, and though it is troubling to learn that young minority patients remain at the greatest risk of decay, a positive takeaway is the fact that the overall prevalence is down.
What Puts Minorities More at Risk?
The CDC data raises questions of why minority youths are more at risk of decay. As you might expect, the answer stems around socioeconomic status, education level and access to care.
It makes perfect sense that there would be a correlation between socioeconomic status and dental health. If a family is struggling to get by, being able to afford dental care or insurance can be tough. Similarly, access to healthcare makes perfect sense. If you can't afford insurance, you aren't likely to be visiting the dentist regularly (or at all), meaning that decay can develop unchecked. Education level isn't quite as directly related as the other two, but is nonetheless integral. Educated people are more likely to understand the importance of practicing excellent oral health, and making positive decisions about diet and lifestyle habits. They are also more likely to be able to research and take advantage of community dental health programs and find access to other such resources that can help.
According to the CDC study, the prevalence of decay (treated and untreated) decreased as family income levels increased.
What's Next?
Although the news related to at-risk minority young people is disheartening, the overall takeaway from the study is positive. The hard work being done throughout the dental community by organizations like America's Toothfairy, and the various local, state and national dental associations is helping to make a difference. Not only do we need to continue bringing the message of dental health to communities as strongly as we have been; we need to double down and work even harder to make dental health education a priority.
In terms of helping young minority communities catch up with the dental health of young white people, a broader approach is already in the works. More and more dental health programs are popping up in communities around the country geared towards bringing dental care and preventive screenings to at-risk populations.
Providing access to public insurance programs or dental health clinics that can offer pro bono treatment is essential. But perhaps equally as important is bringing dental health education to these populations to help parents understand the importance of early dental health and the role it can play in the rest of a child's life. The program can also help them understand that the costs (both financial and health related) of inaction are far greater than the cost of routine care. And finally, the programs can help them find access to care, and help them put preventive dentistry at the forefront when it comes to their children.
And according to the CDC, that education can start with some basic tips:
If your child needs a dentist, find a dentist (untreated dental problems can cause serious oral and general health problems)
Make sure children older than two are using fluoride to help protect their teeth
Find out if your drinking water is fluoridated (if not, inquire about fluoride supplements)
Ask your child's dentist about sealants
Make sure your child has his/her first dental appointment before the age of one.
Hopefully the next time the CDC completes such a study, there will be even more positive news to report.
For more information check out the study report
You can also check out a previous post we published about how to get access to pro bono dental care