How to Get Access to Pro Bono Dental Care
Written by Consumer Guide to Dentistry Last modified on August 16, 2021
One of the more frequent questions/requests we receive from visitors to Consumer Guide to Dentistry relates to pro bono dental care. Tooth restorations and reparative dental work can be costly — especially if you don't have insurance — preventing many people from getting the help they need. This inability to get treatment often compounds dental problems, making them worse and even more expensive to eventually correct. Poor oral hygiene has also been associated with heart disease and stroke. It's for this reason that so much focus is put on the idea of preventive dentistry. The idea is to stop dental problems before they occur. Unfortunately that's simply not an option for some. So what can they do?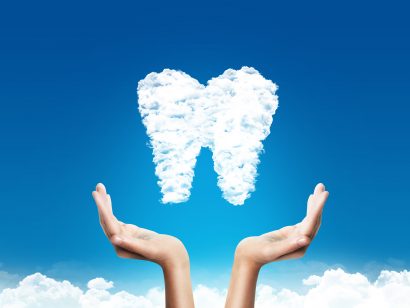 Fortunately, there are a number of no-cost treatment programs available for patients who are unable to afford dental care. (In fact, Consumer Guide to Dentistry is a charitable partner with an organization offering such services to underserved children; the National Children's Oral Health Foundation.) The problem is it can be difficult to find these programs in your area, and the demand for dental care at these facilities often far exceeds the supply. Our website provides some information about the non-profit and charitable dental organizations that sponsor these programs. But we wanted to take this information a step further and provide additional information about where to look for pro bono dental care in your locale.
Our offices are located in San Diego, CA, so we'll use our area an example. Although you may be aware of the American Dental Association — the national organization advocating oral health — you might not be aware that every state has its own association. (For us, that would be the California Dental Association.) Furthermore, cities often have even more localized organizations, such as the San Diego County Dental Society. These organizations are made up of dental professionals practicing in each city and/or state, seeking to advance the message of oral health care. As such, they often conduct programs that cater to people in dire need of dental care who are unable to afford treatment. An example of such a program offered through the CDA is CDA Cares.
This charitable program provides "dental services at no charge to approximately 2,000 Californians at each event." The frequency of these events and the number of people able to receive treatment varies, but to date, CDA Cares has provided dental health services to more than 20,000 people, amounting to more than $16 million in pro bono care.
Knowing that these programs exist is one thing, but gaining access is another, so what can you do? Quite simply, the best thing you can do is reach out to your local and state dental organizations. They can inform you about the various charitable programs they sponsor, and describe other avenues to gain access to free or low cost dental care in your area.
In addition to directly contacting your local boards or associations, another good idea is to follow them on their various social media channels like Facebook and Twitter. For example, check out this Tweet from the CDA promoting their most recent CDA Caresevent in San Mateo. The information is available about local no cost dental programs, it's simply a matter of figuring out where to find it, and how to best take advantage of these programs.