Cosmetic Dentistry: Treatments and Trends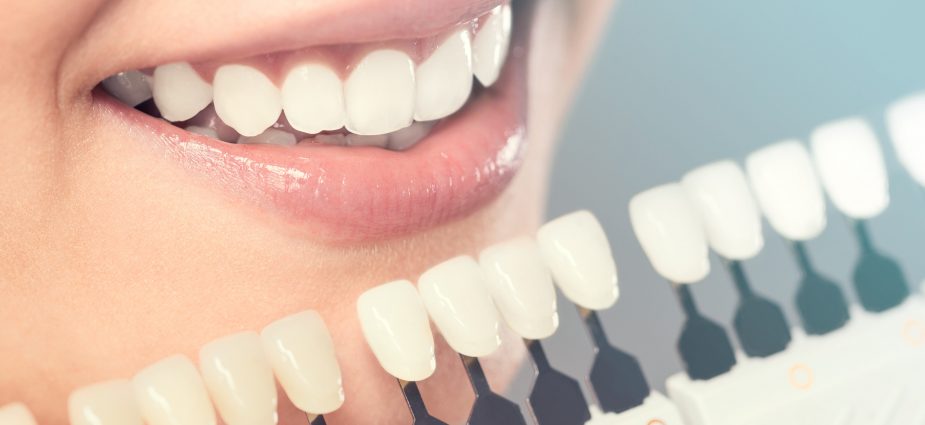 While traditional dentistry focuses on oral hygiene and preventing, diagnosing and treating oral disease, cosmetic dentistry focuses on improving the appearance of the teeth, mouth and smile. In other words restorative, general and/or family dental practices address dental problems that require necessary treatment, whereas cosmetic dentistry provides elective – or desired – treatments or services.
Cosmetic treatments may also provide restorative benefits. For example, dental fillings are a common procedure used to treat decayed teeth. Previously, most dental fillings were composed primarily of gold, amalgam and other materials that left visible dark spots on the teeth.
Todays dental fillings may be considered cosmetic to a certain extent because you can select fillings made of porcelain or composite materials that closely match the color of your teeth, thus maintaining the natural appearance of your teeth and smile. Many people may choose to have their older fillings replaced with newer, tooth-colored fillings to enhance their oral appearance.
(Read more about dental fillings)
Cosmetic Trends
Technological advancements in natural-looking, tooth-colored dental materials make today's cosmetic dental treatments more durable and predictable than in years past. Additionally, dentists are now using more conservative techniques to preserve as much of your natural tooth structure as possible, depending upon your specific clinical situation.
Dentists may also use such technologies as lasers in order to perform some procedures necessary for cosmetic treatments in their own offices – without the need for referrals to specialists. This makes procedures such as smile makeovers more comfortable and convenient for patients, as well as helps to reduce recovery time.
Treatment Options
Cosmetic dentistry treatments currently in use include:
Finding the Right Cosmetic Dentist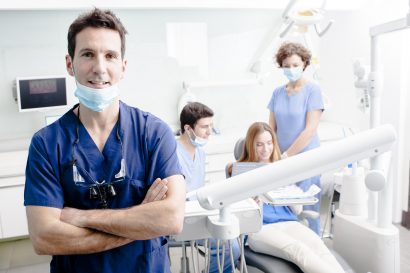 Finding a qualified cosmetic dentist requires careful consideration. Although there technically is no recognized cosmetic dentist specialty, there is an increasing number of dentists offering cosmetic treatments. Combine this with the wide variety of procedures to choose from and the possible need for inter-disciplinary care beforehand, your choices can be staggering.
There is no referral system in place or third party insurance administrator involvement to assist with the selection of a cosmetic dentist. So what you should know in making your selection?
Obtaining Referrals: What to Know
Your general/family dentist's recommendation is a primary consideration. If you have been receiving regular check ups, your general dentist has a picture of the current status and condition of your mouth.
If your dentist finds that your teeth, gums, supporting bone structure and occlusion (bite) is in need of further evaluation prior to cosmetic treatment, he/she may refer you to a periodontist, prosthodontist, endodontist, orthodontist or oral maxillofacial surgeon. The condition of your teeth, gums, supporting bone structure and occlusion has an impact on the longevity of any dental procedure. You may require additional care for these conditions before cosmetic treatment begins. In some cases a full mouth reconstruction may be part of your procedure plan.
Ask your friends, neighbors, and business colleagues who have undergone a smile makeover whom they would recommend.
Narrowing Your Choices
It is important to do your homework and investigate the level of cosmetic dentistry experience for each dentist you consider before setting up a consultation. You may want to ask if the dentist is skilled in providing full mouth reconstruction, or if he/she refers patients to another specialist if such treatments are needed. You may also want to ask if he/she is a member of the American Academy of Cosmetic Dentistry, which requires adherence to rigorous study, ethical standards and examination to qualify as an accredited member.
Other criteria for narrowing your choices include:
How long has the dentist been practicing?
Are the results shown in before and after photos of previous patients to your liking? Are the photos of actual patients that the dentist has treated?
How extensive is the practice? Does he/she offer study models, imaging technology and/or bonding previews when recommending and demonstrating procedure options?
What dental technologies (lasers, caries detection devices, CAD/CAM restoration, intraoral imaging, etc.) are used in the practice that may help serve your needs?
What patient comforts are provided through the practice – such as headphones that provide calming music, comfort chairs, spa services or sedation dentistry – that will make the treatment process a more relaxing and anxiety-free experience?
Emergencies are unlikely, but do find out what provisions the practice offers. Is the emergency service provided by the dentist or a staff member? Is communication over the phone or in person?
What to Expect at Your Consultation
Your initial consultation is an opportunity for you to learn about the practice that you've narrowed down your search to, as well as discuss what you like and don't like about your smile. It's also an opportunity to establish realistic expectations for your treatment.
Cosmetic consultations typically include records gathering. Because these records are important for developing a unique and precise treatment plan that will satisfy your needs, a significant amount of time may be spent for this purpose. Records gathering involves, but is not limited to: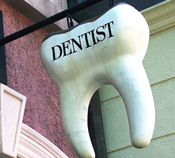 A comprehensive intraoral examination and inspection of any existing dental work.
Intraoral photographs
Radiographs (X-rays)
Impressions of your upper and lower teeth (models and study casts will be made later).
Looking through smile design books that show an assortment of before and after photographs of different procedures.
Reviewing different tooth shapes and sizes to see what appeals to you.
Discussing tooth color
Using a computer monitor, reviewing your smile tooth by tooth so you can thoroughly understand what can be changed and how.
Your consultation may also include a meeting with a patient coordinator. The patient coordinator's role is to help you with scheduling appointments and follow-up care.
You may also meet with the practice's office manager to discuss the types of financing or payment options available to help you manage the cost of your treatment – dental insurance does not typically provide coverage for cosmetic treatment as it is elective. If not, remember to ask about what the financing options are. While payment plans are available through a number of dental loan providers, your dentist may offer in-house payment options as well.
(Read more about dental insurance coverage)
Considerations for the Consultation
During your consultation, make note of how you feel about the practice's ambiance. Specifically, are you comfortable with the dentist's chair-side manner? Is the staff friendly, welcoming and quick to address your concerns? Since treatment can take time, it is important to establish a rapport with all individuals involved.
If the dentist provides you with a diagnosis and treatment plan during the consultation, it is important that he or she share that information with you in detail. Make sure that you understand your diagnosis and any viable treatment alternatives. Make sure that you feel completely comfortable with the level of detail and thoroughness of the explanations you are given so that you can make an educated decision about your treatment plan.
Likewise, when providing you with a treatment plan, your dentist should be able to tell you about the type of materials that will be used in the fabrication of your restorations. Be sure to ask about how long the results are expected to last and the type of maintenance required in order to sustain the benefit of the procedures. For example, teeth whitening must be repeated every three to six months – depending upon the procedure you choose – in order to maintain the benefits. Similarly, you may be required to wear a protective mouth guard at night to help maintain your veneers.
Since most procedures include restorations made in a dental laboratory, ask about the dental laboratory technician your dentist plans to involve in your treatment. Is the laboratory technician or ceramist a Certified Dental Technician or an accredited member of the AACD? Has the dentist worked with this laboratory technician for many years and/or on similar cases in the past?
When you select a cosmetic dentist, you are selecting a dental professional who will help you change your appearance by changing the look of your teeth and your smile. It is a very personal and important choice. Most procedures are not reversible, so you will want to take your time, ensure that you feel comfortable with the dentist, and that you feel confident with his/her skills and capabilities. When you do, you will likely be happy and completely satisfied with the results that are achieved with the treatment you receive.