Smile Makeover: Reinvent Your Smile
Medically Reviewed by: Lawrence Addleson, DDS, FAACD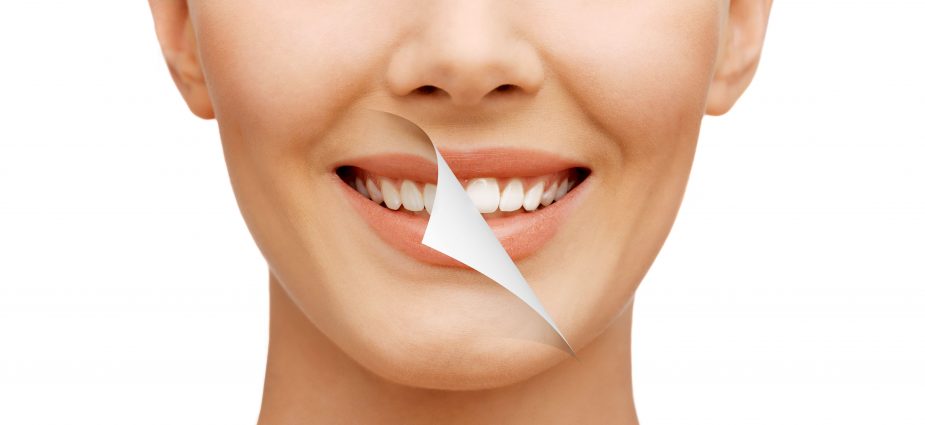 A smile makeover is the process of improving the appearance of the smile through one or more cosmetic dentistry procedures, such as:
Some of the components taken into consideration include your facial appearance, skin tone, hair color, teeth (color, width, length, shape and tooth display), gum tissue and lips. Smile makeovers are performed for many reasons and customized according to your unique considerations.
What is it that you like or dislike about your smile or your teeth? Some aspects of your smile that your cosmetic dentist will review with you and that could be improved include the following:
Tooth Color: Silver or amalgam dental fillings can be replaced with natural, tooth-colored composite restorations, while teeth whitening can improve the color of stained or dulled teeth. Tooth color and shading are important considerations during the evaluation of and preparation for various procedures, including porcelain veneers, crowns, bridges, composite bonding and dental implants.
When considering the color of your teeth, keep in mind that dark or discolored teeth may suggest an aged mouth. A well-shaped smile comprised of bright, white teeth lends to a youthful appearance. The shade your dentist selects for teeth whitening and veneers is carefully evaluated with special consideration given to the tone and color of your face and hair. Cosmetic dentists are skilled at finding the right balance between providing you with a brighter, whiter smile and maintaining a natural tooth color.
Alignment and Spacing: Teeth that are crooked, overlapping or have gaps between them can be straightened and aligned, when necessary, through orthodontics or Invisalign and improved with veneers.
Missing Teeth: One or more missing teeth can negatively affect the appearance of your smile – as well as affect your bite and increase your risk for tooth decay – making replacement an integral part of oral health and facial esthetics. Missing teeth can be replaced by dental implants, bridges or partial dentures.
Harmony and Balance: Uneven, chipped and cracked teeth can be cosmetically bonded for an improved appearance, and a gummy smile can be re-contoured to help improve the overall look of the smile.
Fuller Lips, Smile and Cheeks: An unshapely or aging face can be improved or rejuvenated with certain procedures in the smile makeover category, including orthodontics and/or oral maxillofacial surgery.
A cosmetic dentist will work closely with you to develop a treatment plan designed to achieve exactly what you want from your makeover. This treatment plan may consist of many cosmetic and functionally restorative procedures, potentially including teeth whitening, composite bonding, veneers, dental crowns, orthodontics (braces), oral maxillofacial surgery and gummy smile reduction.
Aesthetic Components of a Smile Makeover
In addition to the color, alignment and balance of your teeth in the aesthetic zone of your smile (the section of upper and lower teeth that show when you smile), there are several attributes of your teeth and smile that your cosmetic dentist will evaluate with you when planning your makeover. These include:
Tooth Length: Long teeth lend a youthful appearance. Aging produces wear and tear that often results in shorter teeth, and a gummy smile also can make teeth appear shorter. A treatment for shorter teeth may include reshaping and lengthening the two front central teeth with composite bonding or porcelain veneers. If you have a gummy smile, your cosmetic dentist may provide treatment to modify the gum line and lengthen the appearance of the teeth using laser dentistry procedures. You may also be referred to a periodontist for crown lengthening if necessary.
Teeth lengthening may also impact your overall facial appearance. For example, shapely, long, square teeth on a round-faced individual can provide a slimming effect.
Smile Line: The smile line is an imaginary line that follows the edges of your upper teeth from side to side, which ideally should be the same as the curve of your lower lip when you smile. This standard point of reference may be used to help determine how long your new teeth should be.
Tooth Proportions: Your cosmetic dentist will examine your teeth to determine if they are in correct proportion with each other. Most people recognize a pleasing smile as one in which the two central front teeth are dominant and have a width-to-length ratio of 4-to-5. This proportion guides the length and width of other teeth in the aesthetic zone so that the smile line appears balanced.
Tooth Texture and Characterization: An artistic dentist can characterize your crowns or veneers to create a more feminine or a more masculine appearance, in addition to matching the look and feel of natural teeth or those you've seen in photographs.
Maintaining Your Results
Cosmetic dentistry procedures require regular oral hygiene care and may require maintenance over time. For example, teeth whitening must be repeated on occasion in order to maintain brightness. Porcelain veneers may chip or break off and need replacement. Permanent composite bonding may stain and require enhancement or replacement. Dental crowns typically require replacement after 10 to 15 years. Gummy smile improvements may also require enhancement over time.
Your ceramist, lab technician and the materials chosen by your dentist also impact the longevity of your smile makeover. To achieve the best results, take special care in selecting your cosmetic dentist and inquiring about your material options.
Your oral health must be evaluated before a cosmetic dentist develops a plan for your smile makeover. Your dentist will conduct a comprehensive evaluation of your teeth, gums, underlying support structure and bite (occlusion) to determine candidacy for a smile makeover. If your evaluation reveals that you have an oral health problem – such as a misaligned bite (malocclusion) or gum disease – you will need to have that taken care of first.
Preview
Cosmetic dentists incorporate a variety of dental technologies to show you the changes that you can expect to see in your smile. For example, during your oral health evaluation for veneers and crowns, your cosmetic dentist may create a wax model mockup of temporary teeth to accurately communicate the requirements of your procedure to the dental lab technician. Temporaries and wax mockups also offer you a preview of the expected outcome to ensure that you are comfortable with the proposed treatment plan.
Other methods available for you to preview your smile makeover include the following:
Dental Imaging Software: Imaging technologies offer a preview of your results. Your dentist may use imaging technology to communicate the specifications for your procedure to the dental lab technician or any other dental professionals involved in your treatment plan. However, a digital image only gives you an idea of what you might look like when the treatment is complete; it may not fully match your final results.
Before and After Photos: Before and after photos of other patients who have had smile makeovers offer examples of the results you may expect to see. The photos may also give you an idea of the quality of work performed by your cosmetic dentist.
Dental Study Models: Your dentist will take an impression of your teeth and fill it with plaster to form an exact model of your teeth. The plaster can then be reshaped by trimming away excess areas or enlarging areas that require more volume. Dentists use study models to show you every aspect of the changes you can expect to see with your makeover. Dental lab technicians also use study models as guides for fabricating materials like crowns or veneers.
Your dentist may work with a laboratory that incorporates digital technologies. In such instances your dentist may be able to use digital scans of your teeth, rather than traditional impressions, for use in making the models of your teeth and smile.
Dental Composite Bonding Mockup: Dental composite bonding may serve as a mockup of your smile makeover. The dentist can temporarily bond composite resin material to your teeth so you can fully visualize the impact of the procedure before treatment begins. In the case of veneers, dental composite bonding allows you to identify how comfortable you are with their look, feel and fit. Adjustments may be made until you are comfortable with the function and appearance of your new smile. Temporary mockups have no lasting impact on your teeth once they are removed.
Cost of a Smile Makeover
The duration of treatment and cost of your smile makeover will vary depending on your dentist, your location, your level of dental insurance, the state of your oral health and the extent of your customized makeover plan.
Your treatment may be more expensive and take longer if your dentist identifies any underlying oral health issues before beginning treatment. Although these restorative procedures may be covered in part by your dental insurance carrier, you will still pay more for treatment than someone with immaculate oral health.
With proper care and regular dental visits, your smile will look good, and your crowns, veneers and other restorations will last for many years. In fact, resin-based restorations (such as tooth-colored fillings) can last anywhere from three to nine years or longer with proper care. Porcelain restorations can last 10 years or more before they need to be replaced.
Maintaining Your Results
Knowing how to modify your oral hygiene habits to best care for your restorations will help you maintain your new smile for years to come.
Highly abrasive toothpastes and tooth brushing habits can scratch the surface of restorations, dulling their polish and luster. As such, non-abrasive fluoride toothpastes are recommended. An example of non-abrasive toothpastes is Rembrandt, which was originally developed for use by people with cosmetic restorations. Brush two-to-three times each day for maximum effectiveness.
Flossing is a key factor in removing debris and plaque from the teeth, and actually increases the lifespan of restorations and helps prevent tooth decay. Flossing is important for everyone but is especially important for people with veneers since impeccable gum tissue health is important.
Mouthwashes containing alcohol have been shown to have a negative effect on composite fillings. What's more, the alcohol content in mouth rinses, over time, can degrade the bond between your restorations (crowns and veneers) and your teeth. Use alcohol-free mouthwashes instead.
Food and Drinks to Limit or Avoid
Avoid foods high in sugar and limit between-meal snacks to prevent cavities. Limit consumption of coffee, soda, tea, etc. to keep your smile stain free.
Do not drink alcoholic beverages excessively. Too much alcohol can ruin your dental work.
Other Precautions
Refrain from biting and/or chewing hard objects such as pens, staples, metal, bottle caps, etc.
If you grind your teeth (bruxism) and were fitted with a night guard to prevent damage to your teeth and restorations, wear it.
Considering that the cost of porcelain veneers ranges from $1,000 to $2,500 per tooth, and the cost of composite bonding is approximately $4,00 to $2,000 per tooth, you'll want to follow your dentist's and hygienist's maintenance recommendations in order to maximize longevity.
Although cosmetic dental restorations are destructible and will eventually need to be replaced (five to seven years for composite; 10 to 15 years for porcelain), the life of your new smile depends as much on how well you take care of it as on the skill and talent of your cosmetic dentist.
Replacing a broken or fractured veneer or crown involves impressions, shade matching, a temporary and waiting for a permanent restoration. And, depending on your dentist's policy, you may be responsible for the full cost of replacing the damaged dental crown or veneer.
Follow your dentist's instructions to ensure the long-term beauty of your new smile and be sure to keep all follow-up and regular cleaning appointments with your dentist and hygienist.
[updated March 27, 2019]
About the Reviewer
Lawrence Addleson, DDS, FAACD, of San Diego, CA is an internationally recognized leader in the field of aesthetic cosmetic dentistry. In 1993 he earned his accreditation with the American Academy of Cosmetic Dentistry (AACD) and is one of the few dentists worldwide to complete the rigorous criteria for both accreditation and fellowship, the most prestigious level of clinical excellence achievable within the AACD. Dr. Addleson has held many top positions within the AACD, including president, member of the Board of Directors, and twice chairman of the Board of Governors.
Dr. Addleson earned his DDS in 1969 from the University of Southern California School of Dentistry, and is the founder of The Art of Dentistry, a premier cosmetic and restorative dentistry practice located in San Diego.