Lumineers, Durathin, Vivaneers and Other Minimal and "No-Prep" Veneers
Medically Reviewed by: Thomas E. Dudney, DMD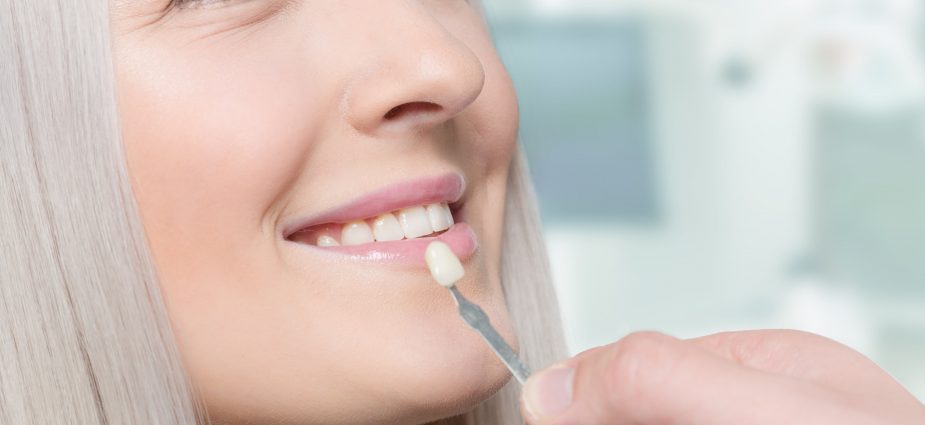 There are several minimal preparation and "no-prep" ceramic veneer options – including Lumineers, Durathin and Vivaneers, among others – available for cosmetic dentistry patients seeking an alternative to traditional porcelain dental veneers and for whom composite bonding is not an option they or their dentist wish to pursue. However, not all veneer cases lend themselves to no-prep or minimal preparation procedures.
Like traditional veneers, the minimal preparation and "no-prep" alternatives are adhesively bonded to the facial (front) surface of the teeth. However, these minimal preparation and "no-prep" options typically do not require the dentist to grind, cut or file down any (or as much) tooth structure for proper placement. Certain cases may require minimal reduction of the tooth surface.
Additionally, there are some instances where "no-prep" veneer patients do not need an injection of local anesthetic, making the procedure quicker and less uncomfortable.
Porcelain Veneers vs. Lumineers, Vivaneers, Durathin Veneers, Etc.
Traditional porcelain veneer placement typically requires the removal of tooth structure, sometimes beyond the outermost layer of the tooth called enamel, making it an irreversible procedure. Some porcelain veneers available today can be placed completely within enamel in a minimally invasive and possibly "no preparation" way.
Additionally, whereas traditional porcelain veneer procedures usually require an injection of local anesthetic, this might not be necessary if the dentist can place the veneers within enamel. The patient's level of sensitivity will determine if not using anesthesia is an option.
Patients undergoing a minimal preparation veneer procedure – such as for Lumineers, Durathin veneers and Vivaneeers – may also require tooth modifications, depending on the condition and position of the teeth being treated. Such modifications are minimal, affecting only the enamel layer, with no penetration into the dentin (layer of tooth substance beneath enamel).
Cosmetic Dental Concerns Suitable for Minimal and "No-Prep" Veneers
Minimal preparation and "no-prep" veneers may be suitable for adults and adolescents seeking to effectively address several cosmetic dental conditions, including:
Chipped or cracked teeth
Very slightly discolored or stained teeth
Gaps or spaces (diastemas) between teeth
Misshapen, fanged or pointy and slightly misaligned teeth
Slightly crowded teeth
Worn teeth
Small teeth
Enhancing an already attractive smile into a "Hollywood" smile with a smile makeover
Considering Your Options: Lumineers, Vivaneers, Durathin Veneers, Etc.
It is important to note that Lumineers – the most heavily marketed – or other no-prep veneers are not the only (or most appropriate) cosmetic dentistry alternative for every case of discolored, crooked, chipped, misaligned or otherwise misshapen teeth.
For example, while veneers are often called "instant orthodontics" and a viable option for slightly crooked teeth, they are not recommended for severely misaligned teeth. In such instances – despite the longer treatment time – your dentist might recommend braces or clear aligners such as Invisalign. Additionally, if a whiter, brighter smile is your goal, your dentist may recommend in office, take home or a combination of these tooth-whitening treatments.
---
Whitening and veneers are two popular smile makeover treatment options. Weigh their pros and cons with your needs.
---
An alternative to porcelain veneers of any kind is composite bonding, a technique used by dentists to create composite veneers directly on the teeth inside your mouth at the dental office. In some cases, this procedure also uses minimal or no preparation of the tooth surface.
Minimal preparation or "no-prep" veneers are regarded by the dentists who place them as a viable alternative to traditional veneers for specific cases. Because the manufacturer of Lumineers advertises them as a "no shot, no drilling, no pain" option for achieving a natural-looking smile, patients seeking fast, long-lasting, minimally invasive and less costly treatment are attracted to this type of cosmetic dental procedure.
In addition to Lumineers, many other brands of non-invasive, no- or minimal-tooth preparation veneer products also are available for smile makeovers. These include Vivaneers, Durathin veneers and IPS e.max Press lithium disilicate veneers, among many others that dentists can choose from, depending on the case.
Pre-Treatment Considerations
Your dentist must examine the condition of your teeth prior to placing minimal preparation or "no-prep" veneers to ensure that your teeth are clinically sound. In cases where cost is a primary concern and the patient's condition involves only a tiny chip or crack in a single tooth, composite bonding may be a more suitable option. Although less durable and more prone to staining than porcelain veneers, composite bonding is a less expensive and quicker cosmetic dentistry option.
To determine if you are a candidate for a minimal preparation or "no-prep" veneer procedure, see your dentist for a thorough examination and to discuss your specific cosmetic and dental issues. Your dentist will explain the different cosmetic dentistry options available to meet your particular needs.
Will Dental Insurance Cover the Minimal and "No-Prep" Procedures?
As with most cosmetic dentistry treatments, dental insurance typically does not cover cosmetic dental veneers because the procedure is considered elective, similar to teeth whitening. However, your dentist may offer financing and payment plans or third-party financing options through such companies as Care Credit, DentalFeePlan and Enhance Patient Finance.
Discuss all possible payment and financing options with your dentist to determine what is best for you before committing to a dental veneers treatment plan. You may also want to discuss alternate treatment options covered by insurance. For example, orthodontic treatment for misaligned teeth – may be covered by some dental plans or additional cost orthodontic dental insurance plans.
[updated March 27, 2019]
About the Reviewer
Thomas E. Dudney, DMD, is a highly experienced dentist offering an array of dental services through his Alabama-based practice, Alabaster Aesthetic Dentistry. A graduate of the University of Alabama in Birmingham School of Dentistry, Dr. Dudney has previously served as the Clinical Director for the Aesthetic Advantage hands-on programs taught by Dr. Larry Rosenthal at New York University and the Eastman Dental Clinic in London. He has also served as Clinical Director for the California Center for Advanced Dental Studies (CCADS) live patient hands-on programs and is currently the Clinical Director for Pacific Aesthetic Continuum (PAC) hands-on programs.
Dr. Dudney is a member of the American Dental Association, the Alabama Dental Association and the American Academy of Cosmetic Dentistry, and an accredited member of the American Society for Dental Aesthetics and a Diplomate of the American Board of Aesthetic Dentistry.