Temporaries: Today's Natural-Looking Provisional Restorations
Medically Reviewed by: Ross W. Nash, DDS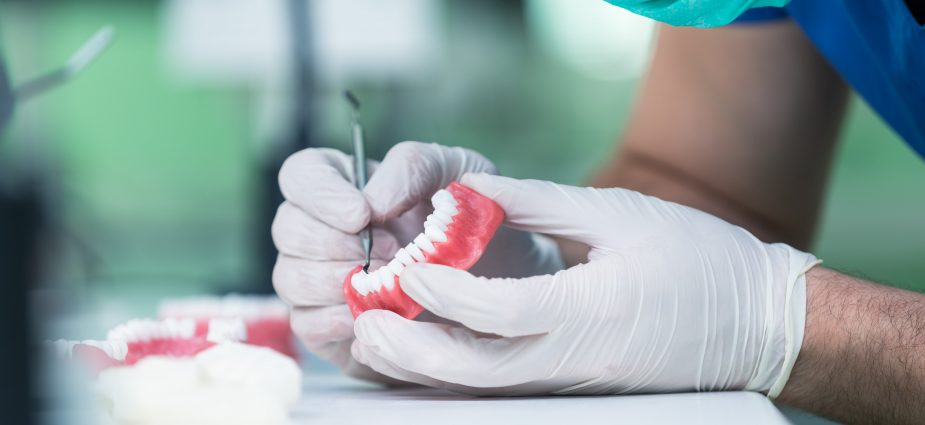 Today's natural-looking temporaries, also called "temps" or provisional restorations, have undergone radical changes. Provisionals now enable you to "preview" the final result of your smile design or reconstructive treatment. They allow you to make a more informed decision about the size, shape, feel, function and color of your final restorations.
Why Are They Necessary?
Temporaries have become an important and necessary part of any smile or bite reconstruction. They serve several other important functions, including:
Protecting teeth that have been prepared for a final restoration.
Covering exposed dentin to prevent tooth sensitivity, plaque buildup, cavities and pulp problems.
Preventing unwanted tooth movement.
Enabling patients to eat and speak normally.
Maintaining the health and contours of the gum tissue.
Allowing patients to "test drive" the fit, look, comfort and function of the anticipated smile makeover or restoration(s).
Serving as a discussion point for addressing cosmetic or functional concerns during the interim period they are worn.
Saving time and money by providing an accurate blueprint of what the final restoration(s) will look and feel like, thereby reducing the need for additional procedures, adjustments and remakes.
When Are They Necessary?
If you choose to have treatment, a temporary restoration placed on your prepared teeth offers protection, comfort and esthetics while you wait for your final restoration to be made and placed. Temporaries are used while you have crowns, bridges, inlays, onlays and porcelain veneers made for you and sometimes even for removable partial dentures, complete dentures and implant treatment.
Provisional restorations are especially important when multiple teeth are to be prepared, or when occlusal (bite) or cosmetic changes are anticipated. It is easier to adjust temporary acrylic resin restorations than to modify final, permanent restorations fabricated from metal, ceramic or metal-ceramic materials.
However, if your dentist uses CAD/CAM (computer-aided design/computer-aided manufacturing) technology to create your restorations in his/her office – often referred to as "chairside" CAD/CAM – he/she can make, bond and adjust the permanent restoration in just one sitting, thereby eliminating the need for temporaries. Temporary restorations are also not necessary when there is little or no removal of tooth enamel during final placement of some porcelain veneers, as may be the case with some types of "minimal-prep" veneers like Lumineers, Dura-Thin, and IPS e.max Press thin veneers.
The length of time temps need to be worn varies from a few days (short-term) for simple cases, such as a single crown, to several weeks (medium-term) for cases such as inlays, onlays and veneers. Provisionals are required for several months (long-term) for complex cases such as full mouth reconstruction.
How Are They Made?
They can be made using a direct or indirect technique. A direct technique is performed chairside (in your mouth) by your dentist. An indirect technique requires making impressions of your mouth and having your temporaries made outside of your mouth and/or at an outside laboratory.
When temps are to be worn long term or used as diagnostic tools, laboratory-fabricated provisionals are generally best because their materials provide greater strength and higher resistance to wear and discoloration. Since they more closely resemble the final treatment outcome, laboratory-fabricated provisionals also give you and your dentist a more accurate idea of whether you'll be able – or want – to live with the permanent restorations in that shape, design and fit.
If your permanent restorations are to be fabricated at an offsite dental laboratory, your dentist will make an impression of the teeth to be restored. Impressions and, in some cases, digital images of your smile, are sent to the laboratory where a three-dimensional wax-up is made of your desired smile makeover or restoration(s). The wax-up is returned to your dentist so that you can approve the shape, contours and look of the proposed treatment.
Following treatment approval, your teeth are prepared for their final restorations. Also at this time your dentist will make temporaries from the waxed model and attach them to your teeth using a provisional cement. Alternatively, instead of having your teeth prepared, your dentist could return the approved wax-up to the laboratory and have indirect temps made. If changes are necessary, they also can be made at that time.
Materials Used
Temporary restorations can be made using different materials. Your dentist will select the material that is best for you based on your treatment plan and how long you will need to wear them.
Materials used in the dental office for making provisional restorations include pre-formed (plastic or metal) crowns, self-cured or light-cured resins, or resin composites and cements. Laboratory-formed temporaries are usually made from self-cured, heat-cured acrylic or cast metal.
Pre-formed crowns, also known as proprietary shells, come in various sizes but usually need considerable adjustment. Plastic shells are made from polycarbonate or acrylic; favorable esthetics makes them popular choices among dentists for front (anterior) teeth. Metal shells may be made from aluminum, stainless steel or nickel chromium and are used for back (posterior) teeth.
Several self- or light-cured resins are available for either direct or indirect techniques. These include materials that are strong, wear-resistant, natural looking with good color stability, easily adjustable and capable of producing temporaries with a good, custom fit along the gum line.
Placement and Removal
It is very important that your temps stay in place. If they come out, the teeth and preparations could shift position, and this could cause a change in how your final, permanent restorations will fit. If they won't stay in place or you have a problem, call your dentist to schedule a brief appointment to have them re-cemented or replaced.
Provisionals are typically attached using provisional cement. The temporary cements dentists use often have a soft, creamy consistency and come with a modifier that is used to loosen the cement when it is time for them to be removed. Once the temporaries are sufficiently loose, your dentist will use finger pressure or an instrument such as a towel clip to carefully remove them.
How Much Do They Cost?
Usually there is not a separate charge associated with temporaries, since provisional restorations are a necessary part of many dental treatment procedures. The cost associated with temps is affected by different factors, including whether they were fabricated direct in the dental office by your dentist or a dental assistant, or created by an outside laboratory; the materials used to fabricate them; the types and number of adjustments that might be necessary; whether the temporaries are of one tooth or several.
An important cost consideration is how long the temporaries need to be in place. For example, if the temporary is a bridge with a dental implant underneath, it might need to stay in place for six months to a year. This is sometimes called a "long-term" provisional. Additionally, if the procedures that the temporaries are used for are cosmetic or elective in nature, dental insurance often does not cover the costs associated with them. For a more specific estimate, you should discuss fees with your dentist.
For example, consider that most cosmetic cases or smile makeovers involve the use of a diagnostic wax-up or diagnostic cast in order to determine the best way to enhance a person's smile. Dentists often charge for this service, and these casts may later be used for the creation of the temporaries.
Using Temporaries to Preview Smile Makeovers, "Snap-On" Smiles and Trial Smiles
In addition to serving a functional purpose, temporary restorations also offer you a preview of your final treatment outcome. If necessary, you can ask your dentist for adjustments to provide the best possible lip support, teeth length, shape, color and esthetics. Your dentist will evaluate the temporaries for optimal comfort and functionality, as well as test phonetics and your ability to speak naturally.
Once you and your dentist are satisfied, a new impression will be made of the approved temporary restoration(s). The recovered cast model of your approved temporaries is sent to the dental laboratory, where your final restoration(s) or smile makeover will be fabricated according to this "blueprint".
In certain clinical situations, temporary restorations can be used to preview the final results without preparing the teeth. If you decide the proposed treatment is not right for you, neither you nor your dentist is committed to additional work. In other situations (such as removing tooth decay), your teeth must be prepared before fabricating the temporaries, committing you to restorative treatment.
Snap-On Smile
Snap-On Smile, also known as snap-on teeth and clip-on smile, is a patented resin-based appliance that snaps over the teeth to change their appearance. Snap-on teeth are easy to remove, flexible and strong, though the affects are temporary.
Possible uses of the Snap-On Smile include:
Natural-looking temporaries for crown and veneer restorations.
Increase the facial height (vertical dimension) of teeth.
Cosmetic removable partial dentures.
Long-term, removable smile enhancement.
Snap-on teeth also can help you and your dentist evaluate whether you can tolerate permanent cosmetic dentistry. Snap-on smiles may not be the best option for people with protrusive or mobile teeth. Similarly, they should not be worn to cover cavities, loose teeth or teeth requiring orthodontic treatment. Also, snap-ons are not recommended for people with a high smile line because the appliance won't provide the adaptation that is possible with crowns or porcelain veneers.
After a consultation with your dentist, he/she will take photos and impressions of your teeth. You then pick from different smile shapes and shades to create your own Snap-On Smile. In about two weeks, the company's laboratory will make and send your appliance to your dentist for final inspection, insertion and review of home care instructions.
Trial Smiles
A Trial Smile is a removable acrylic device used during the pre-treatment stage to give you and your dental team a clearer understanding of the expectations for the final outcome. To allow you to see the potential outcome of the proposed restoration in three-dimensional form, a diagnostic wax-up is created, and a removable trial smile that you can wear in your mouth is then made from this wax-up.
A Trial Smile is fabricated using cold curing acrylic. Once the Trial Smile is shaped, texturized and glazed, it is placed in your mouth. This allows you to instantly visualize, feel and test the outcome of your new smile before undergoing tooth preparation. If you like the anticipated result, you can choose to proceed with the treatment plan. Once you accept treatment, the next step is to receive temporaries for the teeth involved.
Temporaries: Concerns, Care and Travel Considerations
Temporaries are designed to restore your teeth for a provisional or interim period of time. Although today's temporaries are significantly more lifelike and durable than those used previously, it is not uncommon for some people to experience problems with their temporaries. Common concerns with temporaries include:
Temporaries may have a rough feeling that can be irritating to your tongue.
They fall out easily.
The teeth with the temporaries are more sensitive to hot and cold.
It is harder to chew.
You are not pleased with how the temporaries look.
Temporaries can cause bad breath if not properly cleaned.
Temporary Care
To experience as few problems as possible with your temporaries, adhering to the following care instructions can be helpful:
Do not eat or drink anything hot for at least an hour after your temporaries are placed.
If you experience tenderness in the gum tissue and teeth, take a mild pain reliever and anti-inflammatory according to the directions. Call your dentist if the discomfort does not subside or worsens.
Rinse with warm salt water (1/2 teaspoon of salt in a four-ounce glass) for a couple of days after placement of the temporary to help lessen gum sensitivity.
Avoid sticky foods, such as caramel, taffy or gum, since these can dislodge the temporary.
When brushing your teeth, use a soft bristle brush to gently massage gum tissue.
Floss daily, but pull the floss through the sides of your teeth instead of pulling up.
To avoid breaks, do not chew on hard substances, such as nuts, ice or pencils. If possible, chew on the opposite side of your mouth.
Traveling and Your Temporaries
Since cosmetic dentistry often can be expensive, many patients comparison shop for the best deals and most qualified dentists. This may involve traveling domestically or even internationally.
Depending on what procedure you undergo, you may need to stay in the area in which you receive treatment until the work is finished, or you may need to go home and make subsequent return trip(s) until completion. During this interim period, you may need to (or wish to) wear temporaries. Be sure to discuss this with your dentist before you start any procedure so he/she can incorporate the fabrication of your temporaries into your treatment and travel schedule.
Satisfactory temporaries are especially important when traveling for dental care, since it may be harder to get to see your long-distance dentist if any fit, function or re-cementing concerns arise in-between appointments.
Additionally, if you are planning to travel for vacation or business, have any necessary dental work finished before you leave. If this is not possible and you will need to wear temporaries, let your dentist know your travel plans as far ahead of time as possible, since this may affect the type of temporaries he/she will fabricate for you and the cement strength used to adhere them. Before your departure, schedule a precautionary checkup of your temporaries to minimize the possibility of dental emergencies while you are away.
[updated July 24, 2019]
About the Reviewer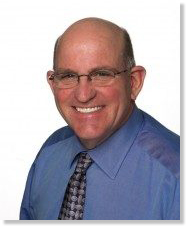 Dr. Ross Nash is a contributor to Better Vision Guide, authoring the Ask the Expert section which is geared towards answering common consumer questions related to a wide variety of dentistry topics. Dr. Nash is one of only 46 Accredited Fellows in the American Academy of Cosmetic Dentistry, meaning he has acquired extraordinary skills in the area of esthetic and cosmetic dentistry. He is the founder of the Nash Institute for Dental Learning and Cosmetic Dentistry of the Carolinas, his private practice located in Huntersville, North Carolina.
Dr. Nash is a well-respected dentist in his field and regularly invited to speak about esthetic dentistry around the globe. He is also the dentist-of-choice for many of his dental peers when it comes to managing their own dental care.