Dental Bridges: The Cost of Bridging the Gap
Medically Reviewed by: Dr. Robert A. Milner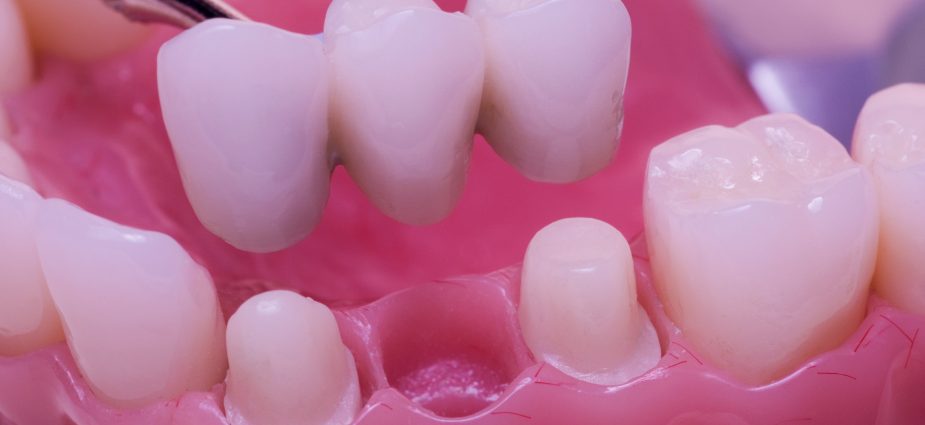 On this page: Consultation & treatment planning | Are you a candidate? | Recovery & aftercare | Bridge Cost | En Español
One or more missing teeth can adversely affect the appearance and functionality of your smile. Missing teeth can cause a change in occlusion (bite), shifting of the teeth, temporomandibular joint disorder (TMJ), speech impediments, an increased risk for periodontal disease and a greater chance of tooth decay.
Dental bridges, like implants and partial dentures, are used to replace missing teeth. There are several types of fixed dental bridges (cannot be removed), including conventional fixed, cantilever and resin bonded.
Typically, conventional and cantilever bridges require shaping of the teeth surrounding a missing tooth. Crowns are then placed on the shaped teeth and attached to an artificial tooth (called a pontic).

A resin-bonded bridge requires less preparation of adjacent teeth. It is often used to replace front teeth, provided that the gums are healthy, and the surrounding teeth do not have extensive dental fillings.
To learn more about dental bridges, check out this brief introductory video, or continue reading below for information about consultation and treatment planning, candidacy, recovery and the cost of dental bridges.
Consultation and Treatment Planning
Once you and your dentist determine that a bridge is the best replacement for your missing tooth or teeth, you will be advised of different materials that the dental laboratory can use to make your restoration. Material availability will depend upon where in the mouth the bridge will be placed, whether or not you grind or clench your teeth (bruxism), your dental insurance coverage, and other factors outlined by your dentist. Today's bridges can be fabricated from a combination of porcelain and metal, porcelain and gold, or exclusively with high-strength metal-free materials such as zirconia or alumina.

Your dentist will take X-rays and impressions of the treatment area, as well as preoperative photographs, for use in planning the ideal restoration for you. Depending upon the number of consecutive teeth you are missing, your bridge could be three or more units; two crowns that are cemented to the teeth on either side of the space (called abutments), plus one or more false teeth (called pontics) to fill the space. Additional impressions will be taken after your dentist prepares the abutment teeth.
Candidacy & Procedure Details
During the first visit, your dentist examines the health of your gums and other teeth to evaluate if you are a candidate. Candidates are given a local anesthetic so your dentist can prepare the teeth required to support the bridge. If the support teeth are decayed or badly broken down, your dentist may have to build them back up before they can be used as support teeth.
Next, your dentist takes an impression of the prepared teeth with a putty-like material that is used to create a model of your teeth. Your bridge is fabricated based on this model by a skilled lab technician so that it precisely fits the prepared teeth. It is important that your restoration fit perfectly to avoid additional oral health problems such as tooth decay.
While your restoration is being fabricated, your dentist fits you with a temporary so the teeth and gums can be protected from damage until your permanent bridge is ready.

To complete the procedure, you must return to the dental office for a second visit to have the bridge fitted and cemented.
Recovery and Post-procedure Care

After your bridge has been cemented into place, your dentist will provide you with hygiene information to maintain the performance and longevity of your restoration, along with the health of your teeth and gums. A special floss threader will allow you to properly and thoroughly floss the areas surrounding your bridge and between the pontic and underlying gum tissue. It should be used daily to prevent the build-up of plaque and bacteria. Proper brushing with fluoride toothpaste should be performed at least twice each day.
How Much Does a Dental Bridge Cost?
The cost of dental bridges depends on several factors, including:
The potential need for additional procedures (such as fillings or root canals) in one or two of the adjoining teeth.
The artistic technique of the dentist and lab technician.
The location of the dentist.
The coverage provided by your dental insurance.
The type of material used in the bridge.
The preparation of teeth involved in the procedure.
Bridges can range in price from $1,5 to $5,600 per tooth based on the aforementioned factors (Compare with the per-tooth cost of dental implants). Keep in mind that this cost is for each artificial tooth replacement. You may only be replacing a single missing tooth, but your bridge might have three pontics, meaning you're paying for three artificial teeth. In the case of this example, the cost would range from $2,100 to $4,500.
If you exercise proper dental hygiene and visit your dentist for regular checkups, your bridge can last for many years. If treatment is not covered by your dental insurance policy, or if you don't have insurance, you may be able to enlist the services of a third-party financing company like CareCredit or Capital One. Qualified candidates can work with a financing company to develop a monthly payment plan that best fits their budget.
There are a number of variables that can affect bridge longevity, though it is common for them to last for 10 to 20 years.
[updated August, 2023]
About the Reviewer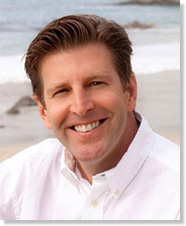 Dr. Robert A. Milner is a cosmetic and restorative dentist serving Mission Viejo, CA since 1991 at his private practice, Dentistry For Your Smile. His expertise spans an array of popular treatments including dental implants, full mouth reconstruction, smile makeover, teeth whitening and more. He also works closely with a team of distinguished specialists to cater to a full range of services, including popular orthodontic treatments like Invisalign.
Dr. Milner received his Doctor of Dental Surgery Degree from the Marquette University School of Dentistry, where he graduated head of his class, followed by a two year associateship in Southern California. He is a member of the American Dental Association, the California Dental Association, the Academy of Oral Medicine, the American Academy of Implant Dentistry, and the American Academy of Cosmetic Dentistry.