Travel Dentistry: Dental Tourism and the Advantages of Destination Dentistry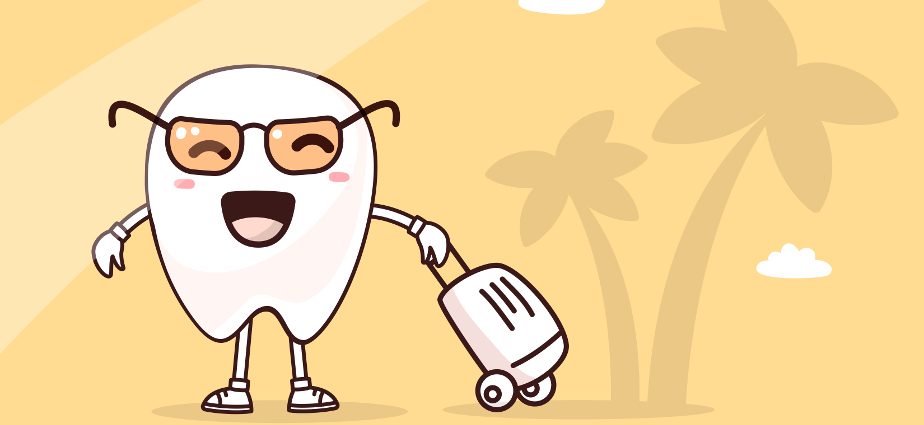 There are numerous reasons why people travel long distances for dental treatments. Some travel to find cheaper dental care while others have limited access to dentistry in their geographic area and must travel to find quality services. Still others travel to seek the most experienced specialists for a given treatment or partake in a growing dental tourism industry. Regardless of the reason, traveling for dentistry appears to be a growing trend.
Domestic Dental Treatment
You may select a dentist who practices outside your local area but is still located within the United States. Particularly for cosmetic dentistry services, this kind of domestic traveling is becoming more common. Considering that cosmetic dentistry can be costly, you deserve the best cosmetic dentist available. Those who are willing to travel can search the Internet to locate the top cosmetic dentists across the U.S.
As part of the preliminary screening process, it may be possible to complete an online dental and medical history form prior to speaking with a given dentist and staff over the phone. Also, cosmetic dentists' websites typically include contact forms so that they can be reached by email.
You may be able to scan photos of your smile and send them to various cosmetic dentists for esthetic recommendations. After the initial contact and communication, your procedure is scheduled and a comfort list prepared. Comfort lists may include free transportation from the dental office to a hotel or even discounts to vacation attractions.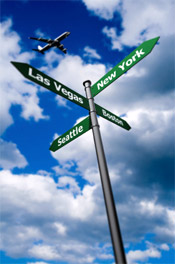 Depending on the procedure and the dentist, you may need to remain in the area for a set period of time after the procedure, or return at a later date to complete the procedure.
International Dental Treatment
People willing to travel to undergo cosmetic dentistry may take it one step further by traveling internationally. Mexico in particular has become an increasingly popular dental destination. Mexico offers dental care treatments at as little as one fifth the cost of treatment in the U.S.
There are several reasons why care is more affordable in Mexico: lower operational costs, practitioners are not required to carry malpractice insurance and in some cases, dentists use less advanced, and therefore less expensive, technology.
Although dental treatment performed abroad can be less expensive, it also carries with it an increased number of associated complications and risks.
Travel Dentistry Complications
Many of the common activities associated with travel may increase the risk of treatment complications. Your ability to reposition your body or face regularly (often important in recovery) is limited in a car, airplane or train. Also, limited access to normal comforts can compromise recovery and increase the risk of complications.
Traveling is associated with higher swelling and infection rates. Complications such as infection may require a secondary dental procedure. While dentists back home may be equipped to perform the secondary procedure, they may not be aware of the initial dentist's approach or the type of technology or devices used. These factors may complicate the secondary procedure.
Dentists provide an instruction list that must be followed in order to reduce the risk of complications from dental treatment. More often than not, normal activities can be resumed after procedure completion, but some people may be advised not to drive, walk extensively, exercise, swim or drink alcohol for a short time. In other words, post-dental treatment instructions may pose too many obstacles for some travelers. It is difficult to predict recovery time until after the procedure is performed, making vacation planning especially precarious.
Credentials
Within the U.S., each state has a board that oversees dental providers and each state board has a set of standards that dentists must adhere to. For example, dentists in the U.S. must adhere to infection control standards to prevent the spread of blood borne illnesses. Dental practices must also follow standards for X-ray and waste disposal safety.
Many U.S. dentists receive ongoing training and certification to keep up to date with the latest in technology and treatment advances. This training may be accomplished through dental organizations such as the American Academy of Cosmetic Dentistry, or private study groups such as the Seattle Study Club. Furthermore, the U.S. Centers for Disease Control and Prevention has a list of recommendations for dental practices.
Other countries may or may not have governing agencies designed to oversee qualifications and credentials. Therefore, the training of dentists in other countries may be dramatically different than in the United States. After becoming a dentist, the extra training to become a specialist such as an endondontist, orthodontist or prosthodontist varies widely. Many facilities abroad are privately owned and operated, and therefore are not necessarily subject to a certification process.
In addition, some countries outside the U.S. do not have as rigorous an approval process for dental technology and devices as is provided by the Food and Drug Administration. For procedures performed outside the U.S., it may be difficult to evaluate the dental facility, skill of the dentist and staff, the procedure and the various devices that may be used in treatment.
Tips for Dental Patients Traveling Abroad
If you are traveling abroad to receive dental treatment, here are some tips to help make your trip a successful experience:
Ask how you can verify dental provider and facility credentials. Be certain to ask for specific details about the dentist's training.
Plan ahead for complications. If a complication occurs after returning home, who will take care of it? If an additional procedure is required at a later date, who will perform the procedure? Visit a few dentists in your area to learn more about procedure options.
Form a relationship with a local dentist who is available to see you in case post-procedure concerns need to be addressed at home.
Before you return home, be sure to collect your new dental records. Know how the dentist performed the procedure and the type of devices and materials that were used. For example, in the case of dental veneers, document the specific material the dentist used.
Ask about their infection control process. This includes asking about the use of new gloves for procedures, the use of an autoclave sterilizer or dry heat oven for the sterilization of instruments, the use of new needles for every patient and the type of sanitization process used for water during treatment.
If you are planning a vacation, be certain to have a dental hygiene checkup before you go. Have any necessary restorative work completed first to avoid a dental emergency abroad.
Check out the following organizations, and don't forget that you can contact the foreign embassy offices in Washington, DC, or a local consulate.
The Academy of Dentistry International
The International College of Dentists
The International Association for Medical Assistance to Travelers (IAMAT)
The Organization for Safety and Asepsis Procedures (OSAP)