Are You Happy With Your Smile?
Written by Consumer Guide to Dentistry Last modified on December 14, 2017
A smile is an inexpensive way to improve your looks almost instantly.
As a consumer education site, we're constantly striving for feedback from our community about a wide-range of questions people have when it comes to oral health and cosmetic dentistry. We routinely survey our readers for insights and inspiration. One of the more general questions we've asked is "Are you happy with your smile?"
Approximately 65% of respondents answered "No."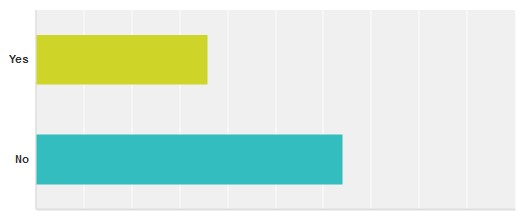 Some of the more common smile comments include things like "stained teeth," "yellow discoloration," "crooked teeth," "crowding," and "missing teeth." The good news is that there are a number of corrective options to correct your smile for issues like these.
Teeth whitening can help to remedy most issues with staining or discoloration. Veneerscan resolve the more stubborn instances of deep, intrinsic staining, in addition to helping correct crowding or otherwise misshapen teeth. Orthodontic solutions including traditional braces or clear removable aligners (like Invisalign) can help straighten crooked or misaligned teeth. And implants, bridges and dentures can fill the gaps left by missing teeth.
One factor that may be holding you back is the potential cost of treatment. In another survey we asked readers, "Do you currently have dental insurance?"
Approximately 55% of respondents answered "No."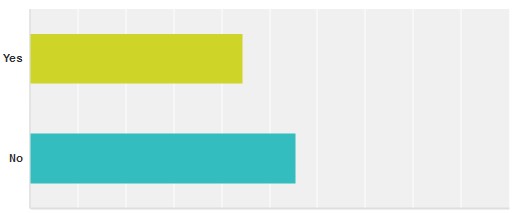 If you have any questions about dental care, please let us know so we can pass on the information to our many readers.
Not having dental insurance shouldn't necessarily be a smile-enhancement roadblock. Keep in mind that most insurance policies won't actually cover elective cosmetic treatments anyway, leaving everyone in the same boat in terms of out-of-pocket costs.
In addition, there are options for getting the treatments you're after. Most dentists offer third-party financing plans like Care Credit through which you can pay for treatment. Such plans can help you budget the cost of treatment to better fit your finances.
You can also speak with your dentist about alternative treatment options that may be more in line with your budget. For example if you're interested in veneers or implants, but find them to be cost prohibitive, dentures may be a better fit. For those with discoloration who are unable to pay for multiple in-office whitening treatments, there are a number of DIY at-home solutions that may provide you with an aesthetic middle-ground.
You deserve to be happy with your smile. Speak with your dentist about the best way to make that happen.