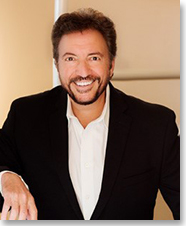 430 S. Main St.
Clawson, Michigan 48017
Craig Goldin DDS, FAACD, DICOI
Marcy Goldin, DDS
David Whalen, DDS

Read More >>
3415 Livernois Road
Troy, Michigan 48083
Find a Cosmetic Dentist in Birmingham, Michigan, MI
Birmingham cosmetic dentists are among the best smile makeover specialists in the state of Michigan. These skilled dental specialists perform the latest, most sophisticated cosmetic dentistry procedures, including teeth whitening and the placement of dental implants, veneers, Lumineers and more. Although cosmetic dentistry focuses on the aesthetics of a person's smile, a premier Birmingham cosmetic dentist may also offer general dentistry services or advanced dental treatments such as wisdom teeth removal and TMJ treatment.
Oral health is essential to the longevity of a smile makeover; conditions such as excessive tooth decay, gum disease and jaw misalignment may affect the results of a cosmetic dentistry procedure. This is why most cosmetic dentists meticulously examine each patient to determine his or her candidacy prior to developing a customized treatment plan.
Visiting a Cosmetic Dentist in Birmingham
If you are considering a smile makeover, please schedule a one-on-one consultation with a top cosmetic dentist in Birmingham to answer any questions you may have about topics such as how much veneers cost, what payment plans are available and which procedures are covered by dental insurance. You can also read reviews from previous patients to get a better sense of what to expect with a given dentist or dental practice.
For more information on being featured in the Dentist Directory, or to inquire about other practice marketing services,
please click here to email us, or call 858-454-5505.