Craig Goldin DDS, FAACD, DICOI
Marcy Goldin, DDS
David Whalen, DDS

Read More >>
3415 Livernois Road
Troy, Michigan 48083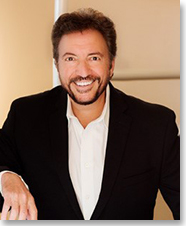 430 S. Main St.
Clawson, Michigan 48017
930 W Avon Rd Suite #19
Rochester, MI 48307
About the Cosmetic Dentists Detroit Directory
People looking for a cosmetic dentist in Detroit and the surrounding area have many options to choose from. This directory was created to assist the process of selecting a qualified dentist by featuring premier cosmetic dentistry practices in Detroit.
All of the featured Detroit cosmetic dentists have specialized training and years of experience performing sophisticated procedures, such as placement of porcelain veneers, dental implants, inlays and onlays. In addition, they offer in-office and/or take-home teeth whitening systems that allow their patients to achieve remarkably whiter teeth in as little as one hour.
Many of these cosmetic dentists offer a full range of general dentistry treatments in addition to smile makeover procedures. For example, they can help patients suffering from toothache, periodontal disease and/or TMJ disorder.
Information for Detroit Cosmetic Dentistry Patients
If you live in or around the Detroit area and are in need of a dentist, choose from one of the dentists featured above to learn more about their experience and specific services offered. Consumer Guide to Dentistry features patient reviews designed to help you get a sense of what to expect with the dentists featured in this directory. You can also check out smile galleries to view the work performed on select patients, and contact the dentists to schedule a consultation or learn more about the potential costs of treatment, and insurance coverage and financing options.
For more information on being featured in the Dentist Directory, or to inquire about other practice marketing services,
please click here to email us, or call 858-454-5505.