Craig Goldin DDS, FAACD, DICOI
Marcy Goldin, DDS
David Whalen, DDS

Read More >>
3415 Livernois Road
Troy, Michigan 48083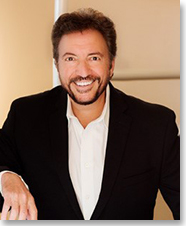 430 S. Main St.
Clawson, Michigan 48017
930 W Avon Rd Suite #19
Rochester, MI 48307
About the Cosmetic Dentists Detroit Directory
This directory was created to assist potential Detroit cosmetic dentistry patients in finding and contacting experienced, reliable cosmetic dentists in this city. All of the featured Detroit cosmetic dentists have specialized training and years of experience performing sophisticated procedures, such as placement of porcelain veneers, dental implants, inlays and onlays. In addition, they offer in-office and/or take-home teeth whitening systems that allow their Detroit cosmetic dentistry patients to achieve remarkably whiter teeth in as little as one hour. Many of these cosmetic dentists offer a full range of general dentistry treatments in addition to smile makeover procedures. For example, they can help patients suffering from toothache, periodontal disease and/or TMJ disorder. Many top Detroit dentists are treating TMJ disorders with Botox. It is important for patients who are seeking this treamtment for their TMJ discorder to inquire about Botox cost. Sometimes a dentist Detroit patients may visit will also specialize in providing patients with dental braces, including the advanced Invisalign clear teeth aligners.
Information for Traveling Detroit Cosmetic Dentistry Patients
Patients who travel to Detroit for cosmetic dentistry soon discover that this city offers numerous entertainment opportunities ranging from state-of-the-art museums to world-renowned music venues to gourmet restaurants and trendy bars. In line with Detroit's historic automobile industry, many of the city's cultural and amusement offerings reflect some aspect of Detroit's automotive identity. An excellent example is the Henry Ford Museum – an extensive complex of historical buildings dedicated to bringing American automotive history back to life. Here, visitors can travel through time by wandering the streets of the historic Greenfield Village, interacting with costumed tour guides and enjoying a ride in a restored Ford Model T. Other notable museum attractions include the authentic Rosa Parks bus, the limousine in which John F. Kennedy rode on the day he was assassinated, and the Ford Rouge Factory – a fully functional assembly line producing Ford F-150s. Another often visited site in Detroit is the Michigan State Fair & Exposition Center. Open year-round, this exciting venue offers a variety of entertainment options for people of all ages and interests, including antiques auctions, gun shows, arts and crafts workshops, livestock exhibits and horseback riding lessons. Detroit guests who wish to learn more about the unique history of this city are welcome to visit the Sweetest Heart of Mary Church. Built by Polish immigrants who came to work in Detroit's booming automobile industry, this Gothic style cathedral complex celebrates Detroit's immigrant past while continuing to serve as the cornerstone of the city's Polish community.
Resources:
1. Henry Ford Museum
2. Dentist in Detroit
For more information on being featured in the Dentist Directory, or to inquire about other practice marketing services,
please click here to email us, or call 858-454-5505.