Buenos Aires, Argentina Cosmetic dentist offering an array of cosmetic and restorative treatments - Read our patient reviews
Samuel Pelcman, DDS, is a premier cosmetic dentist who specializes in dental implants and other esthetic procedures. Dr. Pelcman completed his dental studies in Argentina, as well as the United States. He is licensed by the National Board of California and has been practicing in the field of cosmetic dentistry for more than 35 years, during which time he has successfully solved more than 15,000 cases of patients consulting for dental implants. He is a licensed Doctor of Dental Surgery in the State of California and serves as a representative to Argentina for Dental Park Research, a respected New York City-based company at the forefront of dental implantology research and development of the latest dental implants techniques.
Before

After

Before

After

Before

After

Before

After

Before

After

Before

After

Before

After

Before

After
Dr. Pelcman's treatment philosophy is based on the belief that each patient has individual needs that require customized dental care. Dr. Pelcman works alongside his son, Dr. Martin Pelcman, to offer a full spectrum of general and cosmetic dentistry procedures, including dental implants, porcelain veneers, crowns, teeth whitening, braces, natural-looking fixed or removable dentures and full mouth restoration treatments. Oral rehabilitation procedures, including bone fillings, bone grafts, root canal treatments, cavity removal and dental cleanings are also available.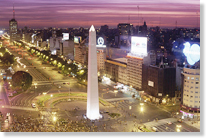 At his state-of-the-art dental practice staffed with experienced dental technicians, Dr. Pelcman has the ability to fabricate porcelain crowns and create natural-looking dentures in a short period of time. He also utilizes the latest digital X-rays, which allow him to perform accurate diagnosis, pre-surgical evaluation and post-surgical monitoring. Dr. Pelcman and his team strive to produce a pleasant and relaxing dental experience for each patient, and therefore offer comfortable dental chairs and complimentary beverages.
In addition, Dr. Pelcman and his team offer travel arrangements, transportation services from and to the airport and a number of accommodation options, including hotels and apartments with special discounts for patients who are visiting Buenos Aires to undergo a smile makeover. A bilingual companion who can recommend a variety of tourist activities, including restaurants, coffee shops, shows, museums and more is also available upon request. Buenos Aires offers a wide range of tourist attractions and sights to satisfy each individual's idea of a perfect vacation without breaking their budget. The recent devaluation of the Argentinean currency (peso) has significantly reduced the cost of medical services in the country and many patients from across the world are now traveling to the region to undergo a number of advanced cosmetic procedures. Buenos Aires is known for achieving incredible accomplishments in the field of medicine and providing high quality patient care at a reasonable cost. To further explore the beautiful city of Buenos Aires, the capital of Argentina, please visit http://ohbuenosaires.com/english/
To schedule a one-on-one consultation with Dr. Pelcman and learn more about your cosmetic dentistry options, including the potential cost of treatment and any available financing options, contact his office at (800)791-3594, or add Dr. Pelcman's practice to your contact list on Skype at "Pelcman.Practice."