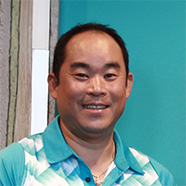 7619 W. Sylvania Ave.
Sylvania, OH 43560
3924 Sylvan Lakes Blvd.
Sylvania, OH 43560
Cosmetic Dentists in Sylvania, Ohio
Have you been looking for a qualified cosmetic dentist in the Sylvania, Ohio area? If so, checking out the dentists listed above is a great way to locate a doctor who can help you with your smile needs.
When searching for a cosmetic dentist to help you with your needs, it is important to do your research and compare each dentist's credentials, training and background information. For many people, the proximity of the dentist is most important aspect of selecting a practice, but it isn't the best approach for someone who may need more substantial dental care. It is crucial that you understand what you need and the different options available to you, and the only way to do that is to work with a dedicated team of dental professionals to help you regain your smile.
Getting Cosmetic Dentistry in Sylvania, Ohio
If you're interested in learning more about the training, experience and services offered by these top Sylvania cosmetic dentists, check out their profiles to view their work via before and after smile galleries, read their latest patient reviews and get information about the potential costs of a custom treatment plan. Schedule a consultation or email/call to learn more about Sylvania cosmetic dentistry, or to get the ball moving on your smile makeover.
For more information on being featured in the Dentist Directory, or to inquire about other practice marketing services, please click here to email us, or call 858-454-5505.