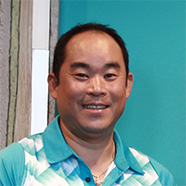 7619 W. Sylvania Ave.
Sylvania, OH 43560
3924 Sylvan Lakes Blvd.
Sylvania, OH 43560
Cosmetic Dentists in Sylvania, Ohio
Have you been looking for a qualified cosmetic dentist in the Sylvania, Ohio area? If so, the dentists listed above is a great way to locate a doctor who can help you with your smile needs. Many individuals are ashamed to smile in front of their friends, family or even the camera due to a smile that isn't what they desire. Be it a set of veneers, dental implants or even teeth whitening, patients often gain self-confidence to let their true happiness shine via their smile once they have undergone a dental treatment.
When searching for a cosmetic dentist to help you with your needs, it is important to do your research and compare each dentist's credentials, training and background information. Many people unfortunately just seek out the dentist close to them, and while that may work for others, it isn't the best approach for someone who may need more substantial dental care. It is crucial that you understand what you need and the different options available to you, and the only way to do that is to work with a dedicated team of dental professionals to help you regain your smile. Please visit the profiles listed above to learn more about these skilled dentists.
Visiting Sylvania, Ohio
Sylvania, Ohio is a suburb of Toledo that borders with Michigan. Known throughout the area as a great place to raise a family, Sylvania is home to a number of beautiful parks and as well as a large selection of recognized elementary, junior high and high schools in addition to Lourdes College. Sylvania is also the place Louis F. "Chip" Davis, Jr. graduated from high school after moving there at the age of 11. Mr. Davis is known throughout the world as the man who founded Mannheim Steamroller. Listened to by tens of millions of people around the world, Mannheim Steamroller is synonymous with Christmas, and tours around the United States on an annual basis to help ring in the holiday season.
For more information on being featured in the Dentist Directory, or to inquire about other practice marketing services, please click here to email us, or call 858-454-5505.