Community Service Giving Needy Dental Patients Something to Smile About
Written by Consumer Guide to Dentistry Last modified on February 1, 2018
One of the first posts we featured in this news section was a feature on how to get access to pro bono dental care. Given our experience with a number of charitable organizations working to help underserved communities, we anticipated such an article would generate a lot of interest among our readers. That said, it's safe to say we've been absolutely floored by the response since publishing the article last year.
Virtually every day we receive emails from people from around the country desperately in need of dental care who are unable to afford it. We do our best to reply to all such messages, directing people to their local dental associations and/or dental charities who may be better equipped to help than us. But the sheer volume of inquiries makes it difficult to keep up.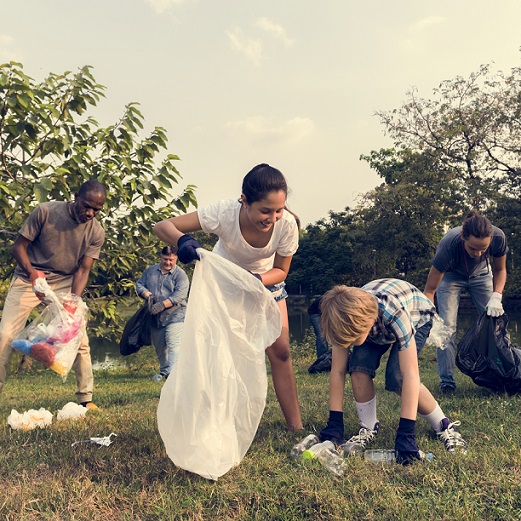 Unfortunately, Consumer Guide to Dentistry does not offer, nor sponsor any such dental assistance. Our aim is merely to help let needy dental consumers know they aren't alone, and that there are avenues of assistance.
With that preamble in mind, we want to tell you about an incredibly innovative program hailing from Ingram County, Michigan. The Care Free Pay It Forward Program is a first-of-its-kind initiative launched in 2004 by Dr. Barry Saltman and his Nurse Practitioner wife, Suzanne. Geared towards low-income adults, the program provides access to much-needed dental care in exchange for community service. Eligible adults in and around Ingram County earn $25 in dental services for every hour of volunteer work they provide.
According to a study — No Cost Dental Care in Exchange for Community Service Hours: Participating Patients' and Dentists' Responses — published in the Journal of the Michigan Dental Association, the average Care Free Pay It Forward program participant logged 33 hours of community service, good for $1,150 in treatment.
As part of the eligibility requirements, people seeking to take advantage of the program were required to participate in a brief health education class in addition to donating four hours of volunteer work to a nonprofit organization. Qualifying patients were then able to use these initial volunteer hours to get an initial dental exam that included x-rays and cleaning, in addition to broader treatment plans for underlying dental concerns from participating dentists. In addition to the treatment plans, participants were provided with the number of hours they would need to volunteer in the program in order to continue treatment.
Although the program doesn't currently include some of the more expensive dental procedures like bridges, crowns, braces or root canals, it does cater to fillings, bite splints, tooth extractions and other basic services. It also provides much needed dental education and preventive services to help patients avoid further dental issues.
Researchers from the University of Michigan, School of Dentistry found the program to be well received by the participants (recipient volunteers and dentists alike). Of the 38 patients who participated in the pilot program, 80 percent were happy with the arrangement of community service for dental care and would recommend it.
Dentists who participate in the program are volunteers who, like Dr. and Mrs. Saltman, are looking for ways to give back to a community that has served them so well. If you are a dentist interested in learning how you can help, you can visit the "how to volunteer" page for more information.
We think this program is an absolutely fantastic, innovative way to tackle the need for dental care for so many people unable to afford dental insurance or treatment. Granted it's not the sort of program that will fit the needs of everyone. Low-income families may struggle to find the time needed for the required volunteer hours. The important thing to keep in mind is that this sort of program isn't intended to be a singular solution to the problem. Rather, it's another avenue through which people might be able to access dental care they otherwise cannot afford. And in that regard, the more the better.
But it doesn't just stop with oral health. In addition to the dental program, Care Free Medical has a medical clinic, optometry clinic and behavioral health program.
Hopefully more dentists and dental organizations will experiment with programs like this (in addition to the great charitable work already being done) that not only help in-need patients get dental treatment, but also help to care for local communities at large through volunteerism.
Check out Carefreemedical.com to learn more about all the good this wonderful program is doing.