Opalescence Whitening: Give Your Smile a Boost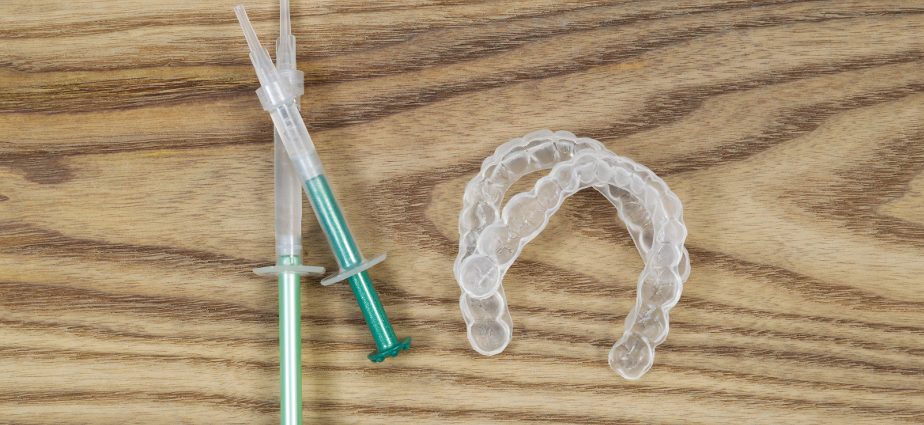 Opalescence Xtra Boost is a conservative and minimally invasive way to treat discolored teeth, compared to tooth crowns and veneers. Discolorations caused by prescription medications (tetracycline), tooth trauma and other conditions – not to mention everyday living (eating and drinking certain foods and beverages, and smoking) – can be effectively removed in your dentist's office.
Opalescence Xtra Boost is a 38 percent hydrogen peroxide power bleaching gel that relies on chemistry for achieving its effects. Therefore, a special light is not needed to activate the whitening process. Praised for the sticky viscosity of the bleaching gel – which keeps it in place on the teeth to be whitened – it also contains a patented component called PF, a mix of potassium nitrate (which reduces the risk of sensitivity associated with tooth whitening) and fluoride (which strengthens enamel and reduces the risk of cavities).
Consultation and Treatment Planning
Before deciding whether Opalescence is right for you, your dentist will first conduct a comprehensive examination of your teeth and gums to ensure proper health, as well as talk with you about your oral hygiene and lifestyle habits to determine if you will benefit. This will help you and your dentist agree on the whitening product or technique that's best for you.
Your dentist also may require you to undergo tooth whitening if you are planning other cosmetic dental procedures, such as veneers or composite bonding, in order to ensure a better match between the restoration and your natural dentition, or after the removal of braces. Depending on the condition of your teeth and your goals for changing the look of your smile, whitening may not be your best option.
During your consultation and evaluation, your dentist also will note existing dental work, such as crowns and veneers, which will not respond to conventional whitening agents.
The In-office Procedure
The in-office Opalescence Xtra Boost procedure can take between one to two hours, depending on the extent of tooth discoloration you have and the results you hope to achieve. Before your whitening appointment, you will likely be scheduled for a thorough tooth cleaning.
To begin the procedure, your gums and lips will be protected, and the starting shade of your teeth determined and recorded. Then, the dentist or dental assistant will apply the whitening gel to the front of your teeth, where it will remain for between 10 to 15 minutes. Approximately every five minutes, the gel on your teeth will be stirred to ensure maximum effect.
After 10 to 15 minutes, the dentist or dental assistant will remove that application of gel using suction only, then rinse your teeth with water and dry them.
The gel then can be applied for up to five more 10- to 15-minute sessions, depending on the desired results.
Aftercare: Maintaining Whitening Effects
Most treated teeth continue to whiten for between 12 and 24 hours after treatment. However, to ensure that your teeth realize their whitest potential, your dentist may provide you with a take-home system, such as one of the dentist-supervised Opalescence Take Home Bleaching Systems, that can be used until your teeth stabilize to their final color. Then, it will be important to practice good oral hygiene habits and remember to brush after consuming staining food or beverages in order to maintain the beauty of your new, white smile. Toothpastes containing whitening agents also may be suggested by your dentist to maintain the results of the procedure. Additionally, see your dentist and hygienist regularly for scheduled teeth cleanings.
Finally, remember that tobacco products will stain teeth, even after whitening treatments. As such, your dentist will suggest you quit using them.
Cost and Things to Consider
The cost of Opalescence teeth whitening varies depending on your unique considerations, the dentist providing treatment and the location of the practice. On average, Opalescence costs approximately $500 and treatment lasts one to two hours. (Compare the cost of Opalescence with the average cost of teeth whitening.)
Some patients may experience post-whitening sensitivity. If this occurs, the dentist may provide a potassium nitrate gel that can be used in a customized tray until the condition subsides.
Further Reading: